First of all, wanted to let you know I am sharing some DIY advice today along with several other bloggers over at Shannon's amazing blog, Sewing Barefoot. Be sure to check it out! She's been remodeling her bathroom and it is looking good!
It has been a while since I have painted a piece of furniture which I consider to be "shabby chic". (I put it in quotes because that term is used so often!) Sunday morning I was just about to head out and take Jake for a walk when my neighbor called…. "I'm walking in another neighborhood and there is a gorgeous coffee table with a free sign on it. You should come take a look. It's pretty big!" First things first, I took Jake out for his walk, and then drove over to where this coffee table was. And ooh la la! It had beautiful details. Check it out….
I mean, would you look at those legs and pretty details?? I loved the design on the top as well, but it didn't fit with my vision for this piece. I wanted a very beachy and shabby chic look. To achieve the look I wanted I followed the following steps.
1. Removed the remaining knob.
2. Painted it with a coat of Annie Sloan Duck Egg Chalk Paint. (I wanted this color to peek through).
3. Lightly sanded with 200 grit paper to smooth the surface.
4. Painted with 2 coats of General Finishes Milk Paint in Antique White. (If I had not used the Duck Egg chalk Paint I would have either used more coats of paint, or primed first).
5. Lightly sanded the edges and details.
6. Applied General Finishes Satin Finishing Wax with a rag.
7. Allowed the wax to dry and buffed to the finish I desired (satin).
8. Added glass knobs.
9. Sat back and wondered why I hadn't done anything "shabby chic" in a while.
Ready to see the finished product?
Perhaps I should go back and put it in the yard I found it in with the "FREE" sign, and add a price to it. 🙂 I don't know why anyone would get rid of this!!! It will be headed to the barn for our sale in a couple weeks! Hope you have a great day! My kids are out of school today so the neighbors are coming to play while I work on some projects. Everybody wins!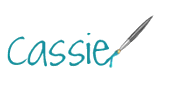 Pin
Sharing here;