I am taking a note from Angela over at Number Fifty-Three and sharing just some glimpses from around my house. Because frankly, it's sort of a mess at the moment as I am knee deep in my hallway project!
Speaking of the hallway project you may see a little glimpse of that in these photos. Be on the lookout!
Still have Christmas lights in Sawyer's room and he falls asleep with them each night.
Love this new painting….
I set the dining table in a hopeful for Spring manner. And by the way, I won a credit to Michelle"s shop (her blog is Primp) and was thrilled to order this tool caddy! Love it all decorated for spring with moss and lemons! THANK YOU, Michelle!
Well, what do we see here?
The minimal mantle, with a little birdy for a Spring touch…
Love these jars my parents gave me a while ago. Please disregard the dust on the shelf.
Ah, the guest room…. I love this room because no one plays in it. It stays neat and that helps me hold onto a teeny piece of sanity.
My favorite bedroom vignette…
Here's an image to make you happy.
And yes, Emmy still has her lights up, too! We just love having them up!
Now, back to the hallway…. today I will start to tackle the white walls. But first I must buy paint! Later gators!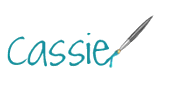 Pin