Happy Tuesday! Guess what I did yesterday…. well, the guys finished priming early in the morning, so I saw a window of opportunity. I had no plans for the day other than working on furniture projects and basking in the glorious day, but instead I busted my tail to get my kitchen cabinets painted! I will share later this week, but here is a sneak peek. (You can catch most sneak peeks on instagram: cassie8978).
They were still actually tacky here with poly, but I had to sneak a peek with the glass hardware I got from D.Lawless hardware. As soon as I took the picture, I opened all the drawers and doors. I also did remove all the doors to paint, but again…. post coming later on that. I just wanted to share a glimpse.
Anyhow, I have a fun dresser to share today…. I have had a hankering to paint something yellow lately, and this dresser seemed the perfect candidate. I bought it from the soccer mom that was referred to me. Here it is before (minus its mirror). In this picture you can see I had already removed some hardware and filled holes. (By the way, I used my favorite filler, Wunderfil from Rockler, seriously the best I have found).
I gave it a good sanding all over and then applied 3 coats of General Finishes Milk Paint in Somerset Gold from Rockler. Once I applied 3 coats, I used my orbital sander and fine sandpaper and gave it a good distressing all over. Finally, to give it an antiqued look I used General Finishes Glaze Effects in Van Dyke Brown.
This was my first time using this product and I loved it! It was so easy to use. I applied it with a brush and then wiped with a rag. It dries very quickly, so I found I had to work fast. I love the finish it gave this piece!
Here it is in its new rustic somerset gold finish!
I love how the glaze settled in the details and keyhole hardware and made them pop!
I don't know why I don't work with yellow more often. I really love the warmth and energy…. guess I am and always will be team any-shade-of-blue though. 🙂
Happy Tuesday! I am off to school today for a volunteer appreciation lunch. Emmy is pretty excited to have something special for me today, and I am looking forward to having lunch at the school since many lunches these past weeks have been ordered out! 😉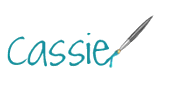 Pin
Sharing here:
Jennifer Rizzo