Happy Monday! Hope you all had an awesome weekend! I was busy here…. Chris was out of town at his brother's bachelor party (don't worry, it wasn't too wild; his dad was there, too!). Friday we attended the school's Spring Fling, which is a little fair/fundraising event, complete with hula hoop contests, bounce houses and pirate ships, giant slides, and much more! The kids and I had a blast!
Lots of the following photos were on instagram if you follow me there (cassie8978).
Sawyer didn't get this ball, but he hit the next two… I just happened to snap his strike!
And here I am with my favorite kindergartener! She is growing up too fast…. I've been a little weepy lately about the fact that my baby and I can now sit down and have real conversations…. happy and sad, too.
And let me tell you how grateful I was that I dressed Emmy in neon coral… it was so easy for me to find her!!!
After that, they headed home with a friend, and I headed out to celebrate my neighbor's birthday.
Saturday morning we woke early for Emmy's soccer game, which was at 8 am. My parents came to the game so they could take the kids back for the night. I had plans to do the Frederick Running Festival 5k, and with Chris out of town, I needed help. 🙂 It worked out well, because I got help, and my parents got help, too…. My dad sent me these photos Saturday.
Child labor at its finest…
Followed by chocolate cake making for Papa's birthday (notice the chocolate cake batter face on Emmy!)
And they even had a safari adventure in the back yard.
While the kids were kept busy slaving away in Gramma's gardens, I cleaned the house since no one was here to mess it up after me! 🙂 While cleaning, I spotted this guy…. last year I was thrilled to discover our then new house had a lilac bush, but it never bloomed. This year, I have one bloom…. it's a sign.
After I cleaned, I relaxed for a bit before the Frederick Running Festival 5k which was at 6 pm. One of my very best friends, Kerry, ran it with me. Here we are after the race…
After the race we headed to La Paz on Market St. for dinner and drinks, a little pre-Cinco de Mayo celebration! While we waited, this tall handsome stranger who happens to be the most interesting man in the world tried to buy me a beer…
I kissed him goodbye, and told him I was a married woman, and bought myself a margarita instead…
Now, I want to change gears for a moment and talk about something more serious, and near and dear to my heart.

Pin
You may have noticed our matching electric pink shirts. We received these shirts from Chrissi Lillard, the mother of the two girls that died in the fire on my street. She ran as well, and a group of others ran, all of us sporting these shirts, raising awareness about the memorial playground being built for her beautiful girls, Sophie and Madigan. I was proud to wear the shirt, and glad to be able to spread the word when other runners asked me what it was for. This course had its challenges, like a couple of steady though not steep hills. I am a morning runner, so evening runs are always harder for me anyhow, and then the heat (it was not too hot, but it was in the glaring sun on open streets), and the carrots I ate at 3 pm started to get the best of me. I remembered the shirt I was wearing, and I thought about as hard as it was to run up this hill, it's nothing compared to what Chrissi and her family go through every day. I knew I had to make it up those hills for her and her girls.
If you are interested in donating to the memorial playground they are building, please visit sophieandmadigansplayground.org. I am astounded at the incredible grace and strength Chrissi has shown. This playground to be built in Frederick, MD, will be an amazing tribute to her daughters.
Another way in which you can honor this family is by participating in "7 Acts of Kindness for Sopie's 7th Birthday". On Wednesday, May 15, Sophie Lillard would have turned 7 years old, the same age as Sawyer. Chrissi has organized a facebook event to ask people to commit 7 random acts of kindness in honor of what would have been Sophie's 7th birthday. She has put together yet another beautiful tribute to her daughter…. imagine if we all participate all of the love and kindness that will be spread in memory of Sophie? What a legacy that will be. Please feel free to join the event on facebook, or just participate on your own.
I did not know Chrissi before this tragedy, aside from the occasional neighborly hello or wave. But I can honestly say, she is a true hero of mine. Seeing all of the work she is doing to create a legacy of love and kindness so that her beautiful girls will always be remembered…. it's amazing. We never know how we will handle the hard times when they come until they come. Chrissi, you are an amazing woman, an inspiration to us all, and I am honored to know you. Much love.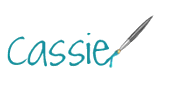 Pin