Happy Monday!!! As most of you know, October is breast cancer awareness month. Breast cancer seems to be a sickness that has affected almost all of us in some way, shape, or form. Some of you may have had it, some of you may have it, some of you may have lost a loved one from it, and some of you may know someone who is currently fighting it.
When Suzy of Saved by Suzy asked if I would help her spread the word for a fundraiser she is doing for a friend suffering from breast cancer, I knew I had to say yes. I have lost loved ones in my life to breast cancer, and now that I am a mother of my own, it's one of those great fears I have- being ill, and not being able to always be there for all of the events in my kids lives, big or small. Suzy has a friend who is currently facing that fear and has just begun her battle with breast cancer. She is the mother to two girls who are in 5th and 8th grade.
To help her friend raise money for all of the medical bills that come with cancer, Suzy is hosting an online Stella and Dot party, donating 50% of her commission to her friend.
Stella and Dot features jewelry and other small gift items, such as wallet, scarves, candles, and more- perfect Christmas gifts!

Pin
For the month of October, they also have a fabulous pink boutique, where 100 percent of proceeds will be donated to the Noreen Fraser foundation benefiting women's cancer research.

Pin
To help Suzy raise money for her friend in need, please shop here.
In addition, Suzy is giving away to one of my readers this gorgeous hope bracelet.….

To enter this giveaway, simply head on over to Stella and Dot and tell me what item you would most like to appear in your stocking this holiday season. One entry per person.
This giveaway will be open through Saturday October 27 at midnight and the winner will be contacted via email, so make sure I have an email for you. If I don't, I will redraw.
Thank you, Suzy, for this fabulous giveaway! And than you, dear readers, for helping a friend in need.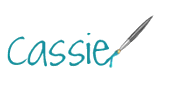 Pin