Happy Monday! Hope you all had a wonderful weekend! We survived the weekend without Daddy here. Saturday we headed to the firehall breakfast where Emmy ate a pig's worth in bacon (ironic since I don't eat pork), and Sawyer ate a healthy stack of pancakes and syrup and we socialized with neighbors. After that we headed to the soccer field for Emmy's game. You may recall last week was traumatic due to a gnat flying into her eye. But this week….. she loved it! No bugs bothered her this time, and with her big brother cheering her on from the sidelines, she was smiling the entire game.
What a relief! After the game she had a birthday party to attend, and after said party I enjoyed playing with her favors….
He he. I couldn't resist!
Sunday the kids had what I would consider the highlight of their weekend. Our awesome neighbor who happens to own much of the land around us, took me and the kids for a ride on his gator, which is a lower tractor with a wagon, if you are not familiar with country rides. It stays a little lower to the ground than a regular tractor so it can travel the hills well. We headed down a large hill where we reached our destination…. a field full of brown corn! What were we doing there?
We were cutting corn stalks for my porch. My awesome neighbor even helped me cut them to size and tie them to my columns. Here is a little sneak peek of my Fall porch which I shared on Instagram.
We had lots of extra and another neighbor had mentioned to me that she means to do the same thing each year and it never happens. She had a rough week… tragically, her young 26 year old nephew passed away. I thought it would be fun to surprise her and go ahead and put them on her porch. We thought she wasn't home and got to work. We had one bunch tied up when her front door opened and she walked out… I just looked at her and said "Surprise!" We had a good laugh about being crashed on our surprise, but it still felt good to do something nice for her- she is the type of person who is always doing things for others and truly deserves it. We are truly blessed here with the best neighbors surrounding us.
We ended the day with friends, who came over for some Halloween kid crafting (Halloween lanterns) and a ghost pancake dinner! Hopefully I will have pictures to share soon. So, we survived and filled our weekend with fun activities!
Today, I have a special guest for you! OK, so if I am going to be honest here, my disorganization led me to double booking a Friday guest, so sweet Jessica allowed me to switch her day to today. Thank you, Jessica!
Jessica from Dear Emmeline is one talented and sweet lady! She is also really young and cute…. trust me. We were able to spend some time together in person and I felt like the old matronly lady. Anyhow, Jessica's blog is loaded with beautiful furniture makeovers as well as lovely decorating ideas. Some of my favorite furniture makeovers are….
and of course, her woodland dresser:
What did I tell you? She is talented! And her talents reach far beyond furniture…. today Jessica is going to share a very cool sewing project with you.
Hello Primitive and Proper readers! I'm Jessica and I blog over at Dear Emmeline. I am so honored that Cassie invited me to be here with you all today. If you've visited my blog you know that it is chock full of furniture projects like my daughter's Silhouette Dresser.
Instead of sharing another furniture project with you I decided to brush up my sewing skills and show you how to make your very own Origami Pillow!
I was inspired by this felt pillow.

I thought the origami style folds wold look great made to look like a mini quilt. I am in the process of making a quilt out of vintage sheets for my daughter's room and I thought this would be the perfect complement. So I set to work coming up with a pattern (ie math equation) to find out the size of squares I needed to replicate this look. Long story short I ended up using the Pythagorean theorem and have made a chart to make the process of determining your square sizes as easy as possible.
I chose to make my pillow 7 squares x 7 squares totaling 16inches x 16 inches.

To determine the size of each finished square I divided 16 inches/7 squares= 2.3 inches.
I'll spare you the details of why the formula actually works but to determine the size square to cut you need to divide (your final square size) by the square root of 2 (1.4) and then multiply by 2.
In this case:
2.3 inches/1.4=1.64 x 2=3.3 inches

So for my 16×16 front with 7 rows of 7 squares I need to cut 49 3.3″ squares.

Now that we know what size pieces we need to cut let's get started!
Materials:
fabric (I used vintage sheets)
wool felt
scissors
LOTS of straight pins
cutting mat and ruler
sewing machine
pillow form
1. Cut the predetermined size and number of squares in BOTH felt and fabric. Layer one piece of felt with one piece of fabric (bright side out).
2. Cut a front piece 2 inches larger than your desired front size. Measure and mark the center horizontal and vertical lines.
3. Lay first square set in center with points lining up to the center lines.
4. Fold points in to center and pin down vertically and horizontally. You should now see the front of your vintage fabric square.
5. Pin squares down along the vertical and horizontal lines.
6. When finished you should have 7 rows each with seven squares. (Don't make the mistake that I did and cut your front piece too small! :0 I had to cut a second front and repin all of the squares.)
7. Cut 2 pieces to create your envelope pillow back. I used the sheet hem so I wouldn't have to sew my own hem for each half. Make sure each piece is the same width as the pillow front and that the two pieces overlap by several inches. My pieces were approximately 18 inches wide x 11 inches tall.
8. Starting at the top right corner sew straight down the first column of 7 squares. Remove the vertical pins as you go. I used the pin head to hold down the top of the bottom fold to keep the fabric from buckling (see image).
9. Sew each column vertically from top to bottom moving from the right to the left. When finished with the vertical stitches rotate your pillow so the horizontal pins are now vertical and repeat the same process.
10. Layer your finished pillow front face up and back pieces face down.
11. Pin all the way around right along the edge of the felt and fabric squares.
12. Sew just outside of the felt and fabric squares. Trim off any excess fabric including the fabric at the corners so the case opens easily and the corners lay flat.
Flip, stuff, and you're ready to display!
All this week I will be sharing more pillow ideas and tutorials in my first ever Pillowpalooza. I will be wrapping up the week by giving away one of the pillow covers featured. I would love for you to pop over and join the party!
Thank you, so much, Jessica!
PS- The Goose Creek Candle giveaway winner is Annette! I have emailed you and you have til tonight to contact me. Thanks!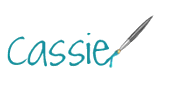 Pin