Happy Tuesday! I am excited today to share with you a fun Halloween vignette and painted spiderweb goblets AND a $200 Target gift card giveaway brought to you by coupons.com! All opinions are my own, but I was given a credit to Target.com to participate.
I was able to select from the target coupon codes and apply a coupon to my Target purchase (courtesy of coupons.com). I selected one that offered free shipping on home items, but coupons.com offers a huge variety of coupons available, currently including Halloween coupon codes!
I perused the Target website and selected a set of 6 black glass goblets, an ice bucket, a tree and bird vinyl, and a mercury glass owl. I also planned on using the mirror you see, but it was too large so I ended up using a chalkboard I had as you will see.
My plan was to create a creepy Halloween vignette suitable for an adult Halloween party (which we intend to have one of these years!).
First of all, I was pretty excited that the owl was hollow and I was able to peel off the fabric which is meant to protect furniture. I did this so I could kick the owl up a notch for Halloween and add an LED light.
Of course I had to shoot in daylight, but imagine how creepy this owl looks lit at night….
For the black glasses, I wanted to add a Halloween touch. I used a white glass paint marker and drew webs on the foot of each glass. I began by drawing 8 radial lines.
Next I connected those lines with a pair of parallel lines in between.
I went all the way around and decided to number them as well- sort of a built in wine charm!
I baked them in the oven following the paint directions.
I let them cool and then I added them to my vignette. I also placed little "vials" a friend gave me lst year in a couple of them.
On the left I aded a white vse full of curly creepy branches, a vintage silver cup with pheasant feathers, and my owl. In the center, I hung the chalkboard and wrote "Drink the blood of the sparrow" (red wine!). I used the vinyl wall decal and cut some birds from it as well as some floating leaves which i recreated into drops of sparrow blood on the window. Next to the glasses I added the ice bucket and tongs.
Here's a better look at the left side, and you can see the "drops of blood" on the window.
My little vials on display….
I am so excited because after this holiday is over I intend to use the owl in my Fall decorating, and the ice bucket is just what I needed for our New Year's party! And I think the glasses will just be more fun to use than ordinary wine glasses. I can creep all my girlfriends out at wine and design!
Oh, and exciting news, my craft (as well as Kristin of Bliss at Home and Julia of Cuckoo4Design) was selected to appear in a little TV segment on October 23 on Better TV, so I will be sure to share that with you!
Please pop over to these other participating blogs and see what awesome creative Halloween goodness they created….
And now it's your turn…. you could win a $200 Target gift card! Just use the Rafflecopter below; Good luck!
a Rafflecopter giveaway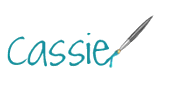 Pin