Last week as part of Dare to DIY, we had an awesome giveaway from Tiny Prints. Tiny Prints offers amazing quality printed stationery, greeting cards, invitations, announcements and more!
I was given the opportunity to order 50 greeting cards from Tiny Prints. We had just had family photos taken, so I was excited for the chance to use one of those on our holiday cards this year. Typically I take our photo for our card and it's just the kids. How nice that Chris and I were actually on it, too this year! I chose this picture because I loved the lighting, it had the perfect space for working, and I thought it captured personalities well.
I searched on Tiny Prints for the perfect card that had word placement in the right place and the right color (red, which was our accent color in our photos).
I chose the Preppy Merry in Winterberry, as the placement of the wording and color was perfect! Here is what they look like…
These are by far the nicest Christmas cards we have ever had! They are awesome quality paper, and the finish is perfect! I am so excited to get these out that I might even get them in the mail on time this year!

Now, another way holiday cheer is spread around here is in the shenanigans of our elf, Lolly. He returned to our house the day after Thanksgiving and has been keeping us on our toes. And yes, I am totally aware that this elf just gives me an excuse to play with an elf doll as an adult. And I am A-OK with that.

He returned to us letting us know what we had in store….
He's been catching up on the BHG cookie recipes in the loo.
Snuggling with Emmy's stuffed dog in her doll bed.
Come on kids, GET THE MESSAGE!! (I am so tired of wiping up toothpaste!)
Wannabe Nutcracker.
He decorated our chalk tree.
He showed off his splits to the angel. She looks either please or terrified. He looks snarky.
He got in some bull riding.
This was the night before our first snow- he was ready to go sledding!!!
Who stole the cookie from the cookie jar?
Trying to fill Santa's shoes.
And my personal favorite so far…. "I am king of the world!" I totally went there. And now you can, too.


I will be sure to post one or two more times with all of Lolly's adventures! Do you have an elf on the shelf? My mom wishes they were around when we were kids because she sees how much fun I am having! I don't know…. I think my kids are going to understand about Santa, but when I tell them I was also staging Lolly in funny poses, that might freak them out. I'll take my chances.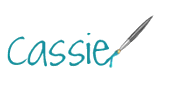 Pin