Happy Wednesday! I hope your week has been wonderful so far! Ours has been interesting…. Monday we had freezing rain, leaving our cars and driveway covered in a layer of ice and causing the kids to have a 2 hour delay. Chris worked from home and I brought a new table (for behind our sofa) into the kitchen to paint since it was too cold outside. I waited for the ice to melt a bit and then headed to the gym like a good girl, even though I just wanted to curl up with a warm cozy blanket and a cookie. 🙂 Monday evening Emmy started to complain of an ear ache, so we gave her some motrin and put her to bed early- she looked pale but had no fever. Yesterday was glorious weather wise! I went for an early morning walk with a couple girlfriends and when I returned home the kids were awake. I started their breakfast and lunch-packing, and asked how Emmy was feeling. She replied "all better!" enthusiastically. So off to school they went. I had plans to head to West Virginia to buy two dressers from a gentleman I bought one from last week (for my own bedroom, and I will share it soon, I promise!). I hopped in the shower once the kids were on the bus, hopped out of the shower, and the school nurse called. She told me Emerson was complaining that her tummy didn't feel good, but her ear was fine, but she looked pale and fatigued. I cancelled my dresser appointment and headed to school. When I arrived, I was greeted by a very alert and chipper Emmy who was all talk and giggles. I took her home anyhow, just in case. But she was fine. So for her, the day ended up looking much like this:
Yep, rocking in her new headphones. She ended up spending the day crafting, listening to music (and moving to it as you can see!), and watching Punky Brewster. My little hooky.
Meanwhile, since it was a beautiful 65 degree January day, I busted my tail to get some furniture painted. I thought I would share with you a desk I completed, since it was affected my the weather and my Spring fever mood!
Last week I saw an ad on craigslist for a curb alert of a free dresser right down the street from me. That never happens! I live in rural America, people!!! The kids were off that day, so I loaded them into the car and headed out. it turned out to be a sweet desk/once vanity (no mirror). I heaved it into the trunk by myself, strapped the hatch down as best I could, and off we went. Since it was a very short drive, I figured we would be OK. Luckily, we and the desk made it safely back to the house! I forgot a true before, but here is what it looked like after a good sanding. Picture it with those classic chippendale style handles…. You know the ones.
I decided to paint it with French Linen chalk paint. I love this color because it is similar to Paris Gray (my favorite) but slightly warmer. It's a great neutral, and I knew I wanted to add some fun knobs that would pop against the neutral base. I gave it two coats of paint, allowed it to dry, and then distressed it and then waxed it with a clear wax. I tried several different knob choices, but in the end, my Spring fever won out, and I went with pansy knobs I bought on clearance from Anthropologie, oh, something like 4 years ago. I haven't been hoarding them or anything. I mean, I knew one day I would use them, and today was that day!
Here is the sweet desk now! I can picture it in a teen girl's bedroom. Or my bedroom. 🙂 The knobs make it fun and whimsical and allow it to not be taken so seriously. After all, my furniture doesn't like to take itself seriously.
I kind of love it. I was really unsure about the knobs at first, but they have grown on me. He he. Flowers grow. Grow on me.
Now for some randomness just because this is my blog and I can do what I want. These are a couple things that have made me smile lately.
Emmy received an adorable hat and scarf from a friend for her birthday…. needless to say she adores it and I am on the hunt for the adult version!
Here is a sweet picture I came so close to buying at Goodwill for Valentine's day….
Ha ha, ok not really! But it made me giggle. It's a good thing Emmy wasn't with me that day because she would have wanted to buy it! You know what they say…
Always be yourself. Unless you can be a unicorn. Then always be a unicorn.
Peace out, unicorn peeps. Have an awesome day!
Oh, and also, you can find me over at one of my all time favorite blogs today, Decor and the Dog. Michelle so kindly asked me to share my favorite paint color I have used in my house. I have used this color so far in 3 rooms, and most likely will use it in the kitchen as well. Click on over to check out the post!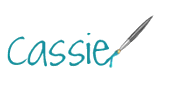 Pin