Happy Wednesday! Monday I told you all I was back after my break, and then guess what…. we had a snow day! The kids were home from school, and Chris works from home on Mondays so we all got to stay home together. It was like an extra day for me to take a break and enjoy. When I woke up, this is what it looked like out our living room window…
I shoveled our looong driveway. A very sick part of me likes doing that task because it is exercise, and makes me feel like I deserve a glass or two of wine that evening. 🙂 After I shoveled, I came in and made cookies with the kids. They love helping with these particular cookies as they get to roll the dough in the sugar.
By the end of the day, it felt so wonderful outside, just at the freezing mark and everything looked so pretty. I rallied my friend, Kerry, and we took a nice long hilly walk. She needed it. Earlier that day, she had watched another friends' two girls, her own three boys, and meanwhile her dog brought home a deer carcass and puked it on her rug. I called her and told her to let me know when her husband was home so I could get her out of that house!!!! I also brought her some of the cookies. Sort of a "I am sorry your dog puked deer parts on your rug, hope this cookies make your day better" gesture.
The snow melted quickly and everything was good to go for Tuesday! And the day turned out to be beautiful. I started my morning by finishing a Charles Wysocki puzzle I had started the day before and staying in my pajamas til 10 to do so. After a lazy morning, I hit the gym, the grocery store, and made it home to have lunch and then paint two side tables, 3 mirrors, and the base of Travis' door table. It as finally nice enough to paint outside and I was taking advantage of it! I painted these two tables (part of my cargo van full) and hope to finish them by the end of the week…. And you can see what's left of the snow behind them, gone by the time I publish this!
When it was time to pick up my paints and pieces, I packed it all up, and ran in to take a shower before bus stop time, and decided my bangs needed a trim. I am so thrifty that I even trim my own bangs to save hair cut fees. Ok, so I am cheap. This was my second time trimming them, and I think I did OK. I mean, I don't need to put a hat or paper bag on my head, so we are good….
So anyhow, that is the randomness of my last two days. A lot of you comment on how I spend my "rest time" not really resting, but doing so many things instead. The thing is, to me, leisure time is best spent doing things I love doing with people I love…. not napping. Live life to the fullest, right? Ain't nobody got time for naps!
Now how about I share a quick makeover with you. I painted this bed last fall and just forgot to show you. Better late than never. I found it at a yard sale for $15! I loved the lines and thought it would be perfect for a little girl.
It was just slightly outdated and worn. I gave it two coats of Annie Sloan Old White chalk paint, and used a wet warm rag to distress it and give it a worn look. I finished it with a clear wax and buffet it and here it is after…
I stored it in my garage for a couple months, and then finally brought it to the barn. It sold at that sale and went home to a little princess!
Well, I am off to Emmy's class for my volunteer day. We are having a "strange food taste test" today, so it should be fun! Happy Wednesday!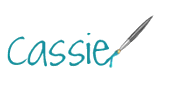 Pin