Happy Tuesday! Hope you all had an awesome labor day weekend. Ours was jam-packed with lots of fun including, but not limited to…..
-sipping wine and listening to music on the porch with friends
-amazing garage sales
-working on furniture projects
-working on a new dresser for Emmy
-kickball with two other families
-casual cookout
-picking up an awesome curbside table, thanks to a neighbor for the tip!
-cutting back the flower garden
-birthday party
-movie night with Chris (We saw Admissions. It was "meh").
-walking with my buddy Jake in WAY too hot and humid weather
-taking R.I.P.P.E.D at the gym
Honestly, it was a pretty awesome weekend! My favorite part was definitely getting together with a couple other families at the park for kickball. It was my opportunity to prove to my friends how nonathletic I am. People have a tendency to assume I am athletic because I like to exercise and stay active. I never said I did it well, my friends. 🙂
Anyhow, I am recovering from all the activity, so today you get a short and sweet post about a little chair. I found this chair at the flea market, and I always pick up random chairs if they are $5 or under.
All it needed was a fun color to bring it back to life. I chose a favorite, Provence chalk paint. I gave it two coats, lightly distressed it, and finished it with clear wax. And you know what I noticed after I painted it? A fabulous star shaped design in the seat! Love it!
Now it's the perfect little accent chair- great in any room!
I am off to the barn today to start getting ready for our September sale… the upstairs will finally be open and we are so excited! Lots to do! Hope you have a great day!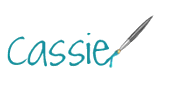 Pin