As I was perusing the available summer camps for my kids, I came across one entitled "social etiquette". I opted NOT to send my kids to that as I was not sure just how much fun that would be (because it certainly wasn't that they don't need it!). However, Tiffany of Living Savvy and I had been chatting about putting together a series on blogging etiquette, so it seemed like the perfect time! We are happy to introduce you to Summer school: The Blog Etiquette Sessions! We will be dividing this series over the next 4 weeks and each week touch upon a different subject: comments, following/traffic, parties, and monetizing. What I want to make clear from the start is that these are the opinions of Tiffany and myself, and no others. We welcome your comments of course and would love your insight as well!
So, summer school is officially in session. Your subject today: Comments. Your teacher: Cassie, with added commentary from Tiffany in orange.
Comments. We all love them. We blog to connect to people, right? So comments are a sign of life out there in the blogosphere. They say "Hi there, I am reading your blog, and liked it enough to leave you a comment!" Ok, so not literally, but they are affirmation that we are reaching an audience. There are several types of comments, of course, and some make you feel better than others. And don't you want to be one of those people who leaves the comments that make others feel good? I know I do!
To begin, I have compiled a list of Comment Do's and Comment Don't's for you today.
DO leave a personal, and thoughtful comment. An example of this would be, "I really love the fabulous green color you chose for that accent wall- it really pops against the white headboard."


DO reference yourself if it related to you or spoke to you. An example would be "WOW! I am so glad you shared this project today because I am thinking of doing the same thing in my own home, and you jus showed me that I can in fact DIY it. Thank you!" Comments such as these are great conversation starters.
I love it when I can connect with a reader! If they say they may attempt my DIY I always like to ask for pics if they want to share.
DO comment on a newbie's blog if you stop by to see something and notice they are new. After all, I am sure you all remember when you were a new blogger- getting just one comment was cause for celebration!
Agreed!
DO be authentic! I tend to use the word "Shazam" when I really love something. I have had a few people write back to me because of that word. It's unique, and fun, and says "I really love this!" without generically saying "I really love this!" It's ok to make up your own blog vernacular. Shazam, folks!
Though I have not made up my own blog vernacular… I do comment just like I would talk. Just keep it real!



Do remove the "word verification" from your comments! Blogger does a good enough job trapping the spam. I receive over 20 spam comments a day, but nothing shows up on my blog. To change this setting go to:
Dashboard, settings, comments. toward the bottom of the page there is "show word verification for comments" TURN IT OFF!
You may not even know this is turned on.
DON'T do a copy and paste comment. There is one blogger in particular who I recall used to leave the same seemingly nice comment on every blog…. and you could tell it was copy and pasted and NOT heartfelt, but just a way for her to get more followers. When I found out what she was doing I stopped following her because I want to have sincere friends.
DON'T leave this comment: "I am following you, now come follow me back!" No one likes to be told to follow someone else, but sometimes we do because well, they followed us and we would feel guilty if we didn't… Well, don't feel guilty. Don't you want people to follow you who genuinely enjoy reading your blog? If someone wants to follow you back, they will. And if you keep commenting on their blog, they will eventually find you and check out your blog and follow if they like it. I promise!
There is nothing worse than clicking on someones blog because they asked you too and then discovering their blog is not for you. I try to visit everyone's blog that comments on mine, if we like it we will follow.
DON'T leave a comment inviting people to link to your party. Sort of goes with the above. People will do it because they feel guilty NOT doing it…. but don't you want them at your party because they want to be there?
DON'T be mean. Constructive criticism is ok- after all, we are creative bloggers, and in the creative world it is great to get feedback on what you could do better and it is nice to share ideas of ways that you can do things differently. That sort of thing helps us learn and grow. However, just slamming someone is unnecessary and hurtful. And I honestly believe that when you say something ugly about someone else, you don't make that other person look any worse, but you surely make yourself look bad.
Moving on from the basics now, let's talk about replying to comments!
For the Commenter:
First of all, if you are someone who comments on blogs, make sure that you have an email address linked to your blogger ID. I am not the best with telling you how to do this, but here is a fabulous tutorial from A Step in the Journey giving you step by step on how to make sure you have an email address linked to your ID. How many times have you replied via email to a comment only to realize after typing an entire paragraph that the person has "no-reply" and your message will go nowhere.
For the Comment Receiver:
Now that we have that squared away, let me tell you that I firmly believe that you should reply to each and every comment you receive, unless it is a giveaway post, or if you are a blogger with 10k followers or more, then you are excused. And I think that the reply should be done via email. So many times I have noticed bloggers replying right on their blog. Well guess what? Unless the person who left you a comment happens to go back to your blog to see if you replied on your post (which is HIGHLY UNLIKELY) they will never see your reply, and possibly think you are rude for never getting back to them!
It is highly unlikely! I have met soo many amazing people via comments and then following emails. Nothing is worse then commenting with a question and then never getting an answer. I know several bloggers that are huge, but they always take the time to shoot off a quick "thanks" or snappy reply.
Knowing that responding to every comment can be time consuming keep it short and sweet!
And if time permits, visit the commenters blog. It may not be your style, and you may not leave a comment. But they will get a page view out of you and that is the least they could ask for!
And if you want to keep receiving those awesome comments to reply to on your blog, make it EASY for people to comment. I do not want to jump through hoops, spell out letter sequences that aren't words, or add 11+7 just so that I can leave you a comment. There have been times where I have typed in the word verification, and it's hard to read so I missed it and had to try again… that takes time, and time is precious! If I have to add time to comment on your blog, I don't want to leave you a comment. So do yourself a favor, and get rid of the word verification or the addition equation to prove I am not a spambot!
Again, I am not the best to tell you how, but here is a great tutorial from Sullivan and Murphy telling you how to turn off the word verification.
That is all I have for you today on comments. Class dismissed!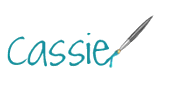 Pin