Happy Tuesday! It's finally cooled off a little here…. meaning it's back in the eighties. That makes me happy because in the summer I love wearing skirts. But feeling the sweat drip down my naked thighs under my skirt makes me unhappy. You all know the feeling–well, maybe not the two male readers out there. Or maybe you do. And that's OK, too.
So a couple weekends ago, Chris took Sawyer to meet my parents at an Orioles game. While they had fun at Camden Yards, Emmy and I had fun here with some of my local girlfriends. As you saw yesterday, Emmy worked on her Kiwi Crate crafts. The rest of us created map projects and we each did something different.
I am no stranger to map projects. My most pinned project by far is my little map table.

Pin
And of course there is the map wall in the playroom….

Pin
And the giant map in my bedroom….
What can I say? This girl likes maps.
Before everyone even arrived, Emmy and I worked on a little engagement gift for my brother in law and his fiancee. It's a framed vintage map of an area of Virginia that features Lexington, home of Washington & Lee. That's where they met, and where they will be married in a few weeks. So I think it's a rather special place to them. I stamped a little heart around Lexington…..
Once the ladies arrived, we took care of the important items first: stuffing our faces and drinking wine. Emmy chowed down on carrots and listened to the girl talk.
Then we finally got to work. Wine first helps get the creative juices flowing, and when a mistake is made, you just don't care. It's great.
I worked on a vintage map of an area of California. I Mod Podged it to an old door panel I had on hand. It already had the cool chippy paint. We honeymooned in San Francisco and talk about going back so that's the significance. Plus, our tenth anniversary is coming up! The map did not quite fit so I added a coordinating plain paper cut to size, and stamped our wedding date and wrote my favorite lyrics from our wedding song on it.
Deirdre upcycled a clock for her son's room… Isn't it cool?
Allison created awesome mats for her artwork… And she wanted me to let you know this is NOT her artwork. It just happened to be in the frame.
Jenny created a beautiful journal and heart… very sweet!
Sandie was a newby and we were all so impressed with her frames! Her family is in Colorado so I gave her a vintage Colorado map to use. She is going to be using these as gifts with photos of her kids from her recent trip.
Chris returned home while I was still working on mine, so I just said "Happy early anniversary! Here, you can have this now." Of course, he didn't even recognize the lyrics. At least he knew what the date and location meant. 2 out of 3 ain't bad.
The next day, I hung it on the slim wall in our hallway and it fits perfectly and is a nice reminder. Here you can see where it is in relation to the kids art wall...
This post was brought to you courtesy of the Iphone 4, thus the photo quality. 🙂
Hope you all have a great day! I am off to the gym and then I have several errands…. gotta get it done!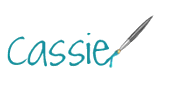 Pin