I have been so into blues and grays lately, but I decided to branch out and use yellow on a couple of pieces I recently acquired. Someone once old me she thought yellow was the "kiss of death" when painting furniture, but I have found yellow to be one of the most popular colors out there and easy to sell. Do I have it in my own house? No, but I can understand the appeal. It's bright, cheerful, and reminds me of the sun.
I purchased this little coffee table at the local Good Will for $10, and though it's finish was rough, it was in great shape structurally, and is heavy and solid and made by Lane.

Pin
I also purchased this dresser the other day for $15 off Craigslist. It was in my town, so that was an even bigger bonus! Someone had painted it without priming and the white had an orange hue to it from the stain of the wood bleeding. It also had these painted wooden knobs that were awful. And I have to say it though though I know some of you out there do it…. I CANNOT STAND REPLACING 1 PULL WITH 2 KNOBS. There, I said it. I think it looks much better if you fill the hole and use a knob, but you be the judge of that.

Pin
For both pieces, I used a semi-gloss paint by Sherwin Williams in a yellow called Jonquil. I like it for its French name. I left both undistressed for a fresh feel, and added crystal knobs to the dresser, filling holes, and also filling the faux drawer lines on the top drawer (it's in the wrong drawer in the picture, as it was when I got it). That's another thing that drives me crazy! 😉
Here they are now!

Pin

Pin

Pin

Pin
Linking to….

Pin

Pin>
Pin
Pinhttp://itssoverycheri.com/wp-content/uploads/2010/06/SpotlightYourself-1W.jpg" width="125″ height="142″mce_src="
http://itssoverycheri.com/wp-content/uploads/2010/06/SpotlightYourself-1W.jpg"width ="125″ height="142″/>
Pin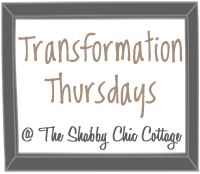 Pin
Pin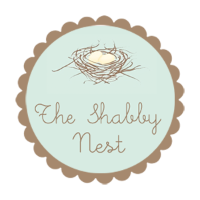 Pin
Pin
Pin