Happy Wednesday! I am still catching up from vacation, so I asked my friend Dana from Make Them Wonder to help me out this week, and lucky for you, she obliged! I adore Dana's fun and eclectic style, and her willingness to try new things. If you check out her home tour, you will see what I mean. Here is a shot I adore!

Pin
Dana is also a very talented artist. Take a look at some of her amazing work….

Pin
Pin
Aren't those pieces amazing? I just love them!! Anyhow, she is here today to share with you a room that we sort of have in common. 🙂 Take it away, Dana!
Hey there, Primitive & Proper friends. I'm Dana from Make Them Wonder and I'm trilled that Cassie invited me over to chit chat today. We became fast friends when we realized we had a few furry animals in common. Who knew squirrels and mice could make a friendship grow? Only in blogland, right?!
Cassie and I both ventured in the 'Woodlands' as we began redoing our daughters' rooms right around the same time. My daughter's a bit older so our version of a Woodland room has a bit of a tween twist to it.
Here's where we started…
A simple moodboard to set the tone. I showed my daughter several bedding options and she was drawn to the one above from West Elm. We used that as our jumping off point and ran with it.
Look what came next…
My husband built an entire arbor in her room! Complete with hammock and greenery.
The soft blue walls add to the ambiance of her outdoor decor.
We carried her love for Woodland creatures into even the tiniest of details…Mr. Mouse and Mr. Hedgehog.
An IKEA curtain rod is a fun way and inexpensive way to display awards, pictures and cards.
I'm super proud of Bryn's art, so what better way to show it off than to slap it in a frame and hang it?!
And, here's where I tilt my hat to Cassie and all you awesome furniture makeover pros. This spray painted chair is the extent of my abilities to makeover furniture! Check out the cork board behind the desk…we used IKEA cork trivets to create a space for those oh so important ticket stubs, notes from friends, etc.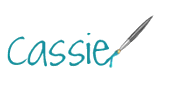 Pin