First of all let me say I hope you all had a wonderful long weekend! I had hoped to get by and leave comments for everyone last night and catch up on all my blog reading, and show you guys this makeover, but i came down with a migraine and was in bed at 7. I am fine today- it was a quick one, but if you get them as well, then you know that you're pretty much worthless when you get one. Anyhow, now onto the makeover!
I found this dresser on craigslist and it was maybe from the 60's, sort of a blonde finish, but I loved the lines of it and thought it was translate well into Swedish or Gustavian style, so grays and whites were in its future!

Pin
I sanded it down, primed it with my Kilz oil-based primer, and then painted most of it white (Sherwin Williams Alabaster), then painted the side panels, drawer face insets, and a little detail on the legs in a soft gray oops color. I did 2 coats of each. Then I went crazy with my electric orbital sander and give it a good thorough sanding all over, with focus on the edges for more distressing. I then used a cabot water based dolid stain called "Dark Gray" and went over the whole thing with stain on a rag, rubbing it all over. Once that was dry, I went over it with a cabot semi-solid water based stain in "Linen" and softened it a bit with that, using the same technique of rubbing it on with a rag. And here is the result!

Pin

Pin

Pin

Pin
Also, my husband charged the camcorder for me and is going to help me figure out how to make a video so you guys can get a video tutorial Coming as soon as I get a makeover, and then I will be ready for my close-up.
Linking to…

Pin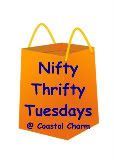 Pin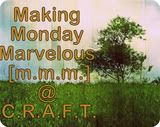 Pin
Pin
Pin
Pin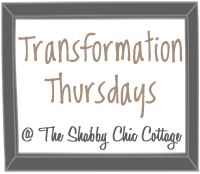 Pin
Pin
Pin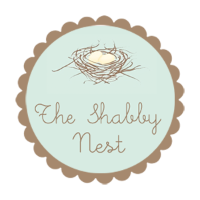 Pin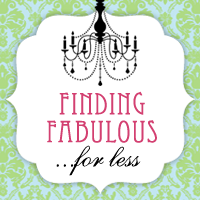 Pin
Pin
Pin