Happy Thursday! What…. Thursday?!?!?! I have two days of freedom left! have been cramming this week full of work, trying to get as much done as possible while I have the time. The ladies of Sweet Clover and I have been busy cleaning, painting, building, styling and more to get ready for our first sale next weekend. I thought I would share with you today some of the sneak peeks we have been sharing on our facebook page. Some of these pieces will be familiar to you, and some will be new to you! Enjoy!
Today at the barn I gave the front door a makeover in clover green… (ok so I am naming it that. It was an oops paint from Home Depot).
A colorful and eclectic dining space…
How fun is this bamboo server?
A fun workspace…
A gorgeous armoire, from one of our vendors, Surrendered Goods…
Also from Surrendered Goods is this amazing blue clawfoot table….
The Green Doors created some fun chalkboard pennant buntings…
The Green Doors also brought in this AMAZING tea trolley that I drooled all over…. (Don't worry, Ronna, I cleaned it up!)
Marlene at The Green Cottage always has the most beautiful dining vignettes… She has another she set up today which is stunning!
Bmore Nestled always features fun and colorful finds!
Sarah's washed pressback chairs (There is a set of 4) pair perfectly with the door table!
I finally brought my green milk paint dresser in…
Traer Loves has such a fun space at the moment with great pops of summer red!
By the way- do you see those AMAZING vintage red floor cushions?!?! I want them so badly but have no place for them. They are $20 each. You need them.
My duck egg dresser made it over…
Sarah painted this beauty….
And she just finished this one… LOVE it!
And as promised, the duck egg chairs were reunited today with the duck egg table…
We are getting there! Just one week and one day to go until we are open for business! We still have so much to accomplish, but we are feeling really good about it right now! Ask me how I am feeling NEXT Thursday and the answer might be different.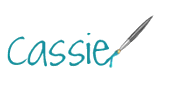 Pin