This past weekend was our Holiday Open House at Sweet Clover. It started Friday, that's right- the day after Halloween! And you know what? It left me totally in the mood and ready to face the holidays! We played Christmas music all weekend, helped shoppers with Christmas purchases, and even made progress on our own Christmas shopping lists! I worked both Saturday and Sunday, so I am beat, but I wanted to take a moment to share with you some photos from how it all looked….
My blue dining set paired with an amazing dresser painted by Sarah, and accented with reds from Relish Decor.
Celeste of Catfish Studios painted this gorgeous hutch, which was filled with amazing dishes from Relish.
Celeste also painted this gorgeous dining set. The chairs were being completed when I took this shot, but we arranged a very modern rustic with a touch of gold and silver dining area.
Traer Loves always has great ideas and happy pieces!
How awesome is this little vignette from Traer Loves?
Relish also set this Thanksgiving table for us…. check out those feather chargers!
Savvy Young Something created a Christmas Tree on a pallet!
Bmore Nestled painted and paged this amazing dresser- what a gorgeous execution!
This little aqua and gold vignette was one of my favorites!
Carolyn Elizabeth Designs always has a rustic and warm well styled space!
Love the styling of this hutch from Carolyn Elizabeth Designs!
Seasons NL had the prettiest tree decorated with beautiful birds and butterflies.
Kathy of All About Vignettes brought in this AMAZING red campaign chest! I came THIS close to taking it home with me for my guest room, but I think I need a wood piece.
She also had some gorgeous mercury glass ornaments.
Marlene of the Green Cottage set the most beautiful coastal Christmas table.
I love her use of color!
I brought in this vintage velvet settee and chair…. I wish I had a space in my house for them!
And this is my favorite thing in the whole barn right now… I know you are shocked because it's a deer. 😉 it's a HUGE brass deer from Oxido, bigger than any I have seen. I am in love with him, and I can tell he loves me, too. You see there, he was giving me the smolder. I want him on my dining room table. Dreamy.
Well, I am off to meet with a friend this morning, and I hope I have exciting news for you soon regarding this meeting. And by soon, I mean like January. So don't sit by your screen waiting. You'll miss the holidays if you do. 🙂 Have a fabulous Monday!!! It's going to be a good week. I can feel it.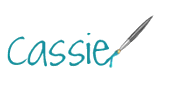 Pin