Happy Thursday! Today is the day before the Sweet Clover barn sale starts for the weekend. With Summer here, we were running a wee bit behind; we are all headed over there today to knock it out! And then I have a very good friend in town tonight with her kiddos, so I probably won't be back on the blog tomorrow. That being said, I thought I'd share some of the pictures that I do have with you, as well as a sneak peek of something I am bringing over there this morning.
Here is the sneak peek, with the blog post details coming next week, but this might be a favorite redo of mine!
I pretty much love it and if I had a breakfast nook, I would be keeping it. But alas, I don't. So it can be yours this weekend!
Along with all of these wonderful things, and this is not even half of our vendors' spaces as most were not yet set up when I took these….
Love this dresser Sarah painted- those pulls are awesome!
Terri painted this cool piece….
Awesome hair clips from Sweet Pea Designs….
Sarah also did these MCM chairs, of which there are two.
We have the jewelry of Charlie Madison…
Sarah also painted this beauty….
One of our vendors, Bmore Nestled, boasts this amazing space….
and this piece….
and this one…
The Green Cottage always has fun color!
We've started staging the cottage to be a "Summer Soiree". You can see the rest of those photos here.
Traer Loves has a beautifully decked out black and white space this month….
Charm City Farmhouse brought some fabulous quilts…
Another look at the Summer Soiree in the cottage…
Hip Junky is back with amazing belt buckles…
Distinguished Cottage created some gorgeous reclaimed mirrors and signs…
Well, hope you all have a wonderful weekend! I am looking forward to a great weekend… the sale, plus a night out on the town with friends, and a visit from a friend! It's going to be awesome!
And while you are out and about this weekend, be sure to visit these amazing sales as well!
Elizabeth & Co in Westminster
Repurposed & Refined in Hagerstown
Chartreuse & Co in Frederick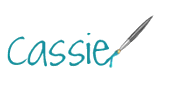 Pin