Happy Monday, folks! Well, the first Sweet Clover barn sale weekend has come and gone… I am tired! It was an amazing, busy weekend, and we were surrounded by the love and support of the community. Friday morning, I headed over to the barn with my kids in tow. I was not actually "working" that day, but I couldn't stand not being there for the opening day! Sarah was also ot working that day, but came with her kids, too. I made sure to dress in something other than painting clothes or yoga pants, and even accessorized for the big day…
The kids and I made our way out of the house, and on my way out I noticed a card with my name on it. My sweet husband had left it for me to wish me luck and tell me how proud he is of me. I know in my heart he is, but it's so nice to have those words written down on a day I needed it!
As I drove over, I felt nervous and slightly nauseous, and then I started to get teary eyed as I realized that what I was feeling was an overwhelming sense of joy. I was so proud when I pulled up to the driveway and saw our signs.
Sawyer read the sign and said "Sweet Clover??? You named it Sweet Clover?" I replied, "Yes, we did. Do you like it?" And his response… "Sweet Clover! Sweet Clover! It's awesome!" My little man was proud of me. So proud, in fact, that he told a customer, "My mom is the boss." That made me laugh!
The morning was abuzz with excitement, and furniture moving out, and people soaking in our new DIY area.
here is a peek into our "Styled By You Cottage" full of Chalk Paint, waxes, brushes, artisan enhancements, stencils and more. And of course, Benji, one of the farm pups was honorary greeter that day… making sure the customers were happy. 🙂
We moved out furniture…
Sarah's kids and my kids played and tried not to cause too much trouble…. (By the way, take note of the shirt Sawyer is wearing. Chris dressed him in that just for me!)
We moved more furniture…
and more….
And we had a fabulous candy buffet from It's Real Sweet there celebrating the 4th of July!
We had some awesome friends drop in over the weekend, too. Here I am chatting with the talented team of Karen and Amy. Amy owns an awesome shop in downtown Frederick called Salvaged. She has amazing furniture and home decor! And she even bought that china hutch above from us for her own home! (Please ignore the crazed look on my face as I tried to look natural…. naturally I guess I look crazed!). Amy and Karen were a pleasure to chat with and I learned that Amy is practically my neighbor. I may start showing up at her door with coffee or ice cream or wine. 🙂
We also had a nice surprise visit from Dalis and Krista of Chirp. These ladies are the sweetest! They showed up with a beautiful bouquet of blue hydrangeas for us and wished us luck and complimented us on the fresh new look!
I was also thrilled to see clients from my old home area who visited just for the occasion! After the morning rush, Sarah and I treated our kids to lunch at lunchbox on Carroll Creek, and I rewarded mine with a trip to the library, too!
Friday night the family played UNO while I relaxed, recovered, and just hung out!
Saturday I didn't work at Sweet Clover, but Sarah told me we were swamped!!! (My mom, who had not yet been at all, made her maiden voyage and took the kids with her, too! Thanks, Mom, for supporting us!) I stayed home to clean so I could get ready to host a vendor potluck meeting at my home that night. When Sarah arrived, she brought me this adorable coffee pot filled with clover that one of my friends had brought to the barn for me! Thank you so much, Shawn! They are on the center of my dining table and look beautiful!
Sunday was my official day to work at the barn. I decided to play with my hair as I need to braid it somehow for my brother's wedding. I thought I'd give it a trial run and french braided the two sides and met in the back with an adorable navy elastic with a tear drop sparkly bead from Hip Junky, one of our amazing artisan vendors. It's hard to make out the tear drop bead, but I just loved the little hint of sparkle!
Yesterday while I worked, one of my friends and a colleague who is a vendor at Chartreuse and Co, Christine of Sally, Ry and Lala, surprised me with a visit! She also happened to see a pillow at Chartreuse that a co-vendor of hers had and had to get it for me! What a lovely surprise!!!! Do you see what the pillow says? Sweet Clover!
As soon as I got home, I placed it in the guest bedroom for a nice pop of color!
Another awesome surprise was having Karen, AKA the Graphics Fairy, show up Sunday to do some shopping! I recognized her right away, even though we had not met before. I introduced myself and tried not to make a fool of myself because I was so honored to have her shopping with us! She had heard about Sweet Clover from Jessica at Dear Emmeline. Thank you, Jessica! And since I was trying to be really cool, I don't have a picture of Karen shopping. 🙂
So, all in all, it was an amazing weekend! The love and support of friends, family, and the community was overwhelming! We have lots of ideas spinning around and look forward to some more positive changes in the Sweet Clover future!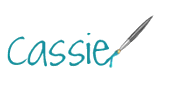 Pin