It's Friday!!!! YAY! I feel like this has been such a full week and I am ready for the weekend. Yesterday I had nothing on the agenda, so rather than take a day off like I told you all I would do, I cleaned out the garage. It was BAD…. If you are a furniture painter like myself, then you understand that when the weather is cold, you just dump things in your garage and hurry out, right? Well, I do. The weather was perfect today, so it was time to organize and clean out! In the evening, the boys headed to soccer and I sat on the porch and watched Emmy ride her bike, hula hoop, and practice her tap routine. We had a nice evening being girls… I love having a daughter to do these things with!
Tonight she is headed to a sleepover, so Sawyer gets Mom and Dad to himself. We are looking forward to spending the evening with our main man, and plan to take a little walk together, and eat dinner on the porch and relax and get some rest before two soccer games Saturday! I plan to head to the flea market tomorrow morning, too, where I picked up this table I am about to show you. Remember my haul from last week?

Pin
See that table on the left? It has a nice classic shape, nice legs… but I decided to go a little brighter and out of my normal aqua or gray. 🙂 I chose General Finishes Milk Paint in Red Pepper from Rockler. After giving the table a light sanding just to ensure adhesion, I applied 3 coats of this awesome paint. Red can be such a challenge to work with…. I have painted red pieces before and applies 6 plus coats!!! This paint goes on beautifully and I only needed 3. Once that was done, I distressed it with the electric sander. I tried to distress by hand, but this paint has such good adhesion, that it was wuite the workout just to get a little distressed! So I went electric. To finish it, I applied a coat of clear wax and buffed it with a rag. Here it is now!
I really love this red… it has a hint of coral to it and makes a fabulous summer red!
Hope you all have a wonderful weekend!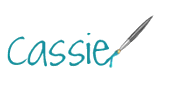 Pin