Happy Monday! Hope you all had a wonderful weekend! Mine was BUSY. I worked Friday and Saturday at the barn sale, and by the end of the day Saturday my feet were completely white and in pain. I have Raynaud's syndrome, so in cold weather I lose blood flow very easily to my fingers and toes. It was so cold in the barn and just more than I could stand because of it. I was supposed to go to a Pampered Chef party that evening, but I bailed so I could come home and lay under warm blankets. The kids were at my parents, Chris was at a friends watching a game, and the house was mine…. Bed sounded too good!
Yesterday, I spent the day at basket bingo to benefit my neighbors (If you haven't read about them yet, their house burnt down and they lost two of their 4 little girls to the fire.). Thanks to so many amazing donations, the bingo was looong, with tons of prizes, door prizes, and about 50 raffles as well. I did not win anything at all, but I was happy to support the cause. The bingo event raised $15,000 for the Lillard family relief fund, so it was worth every dime I spent.
Chris is off this week, and I am feeling the need to just get some Spring cleaning done. When I sit down to try to write a post, I feel like this….
tired, overwhelmed, and ready to crash. So I am listening to my body, and taking the week off from blogging.
Oh, and on a side note, do you see all of that ugliness in the background…. soon it will be no more. Not sure when exactly, but soon….
See you next week! Maybe by next week it will start to feel like Spring around here.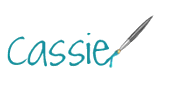 Pin