Howdy! Sorry it's been a little while… I was busy at the end of the week getting ready for this boy's birthday party! (I should add that I am NOT pregnant, but my hsirt shore was billowing with air in that picture!)

Pin
>
Pin
We had the party at one of our community beaches and I have to say I think it was the best party we've had. The kids were all busy playing in the sand and water, the adults actually got to socialize… all in all a smashing success!
Now let's get to what you really came here to see. First up, maybe you remember this table that came home with me from the auction.

Pin
It needed some glue, and some serious refinishing! I sanded down the top thoroughly so that I could leave it unpainted. Then I used my KILZ clean start (zero VOC primer) and put 2 coats of that on. I followed it up with an oops paint that was a Benjamin Moore Aura (self priming) white, and only needed one coat! Once that was all painted, I distressed the paint, and added a fun timepiece knob that Brenda gave me through our supply exchange a few months back. I used a wipe-on poly on the top of it, and I did not restain the top as I preferred the rustic look of the wood as it was. Here it is now, ready for a new home!

Pin

Pin

Pin

Pin
You might also remember this cute little table I picked up last weekend at a yard sale. It had an adorable shape, scalloping, and a backsplash (I am a sucker for a backsplash!).

Pin
I had a client looking for a nightstand for her daughter, so this one was finished for Lila's room to coordinate with a dresser. I just emailed her the picture, so hopefully she will like it!

Pin

Pin

Pin

Pin
Linking to…

Pin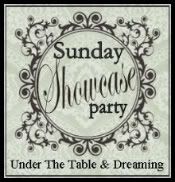 Pin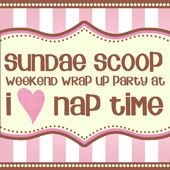 Pin
Pin
Pin
Pin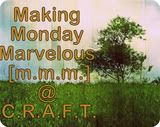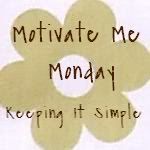 Pin