Happy Day after Thanksgiving! Hope you are all filled to the brim with food and joy- I know I am! My kids spent the night with Gramma and Papa, and will spend tonight there as well. Chris has to work today, so that means I will be putting on the holiday music, and decking the halls all by myself today. To some that may sound rather lonely, but to a stay at home mom…. magical!
While I am decking my halls, I thought I would share a fun and simple Christmas craft I made last weekend, courtesy of my friend Kathy who pinned this idea, and then I repinned and made them the very next day! The original source was The Feathered Nest, and I thank them kindly for the awesome idea! There was no tutorial though, so I will tell you how I made my teacup trees.
You will need:
vintage tea cups
styrofoam blocks
cotton balls
bottle brush trees
glitter (I used mica glitter)
hot glue and glue gun
elmer's glue
paint brush
any embellishments you may want
1. Heat up your glue gun… you're gonna need it!
2. Using a knife and cutting board, cut your styrofoam so that it sits about 3/4″ from the top of your teacup when placed inside.
3. Use your hot glue gun to glue your block to the cup. Then glue the base of your tree to the top of the block.
4. Tear apart several cotton balls so they look like snow, and use hot glue to stick them into your cup. Keep going until you have ample coverage.
5. Hot glue any embellishments you want on- I used stars, candy canes, presents, a vintage wade miniature snowman.
6. Apply Elmer's glue with a paint brush to the tree tops if desired, and to the top of your "snow". Sprinkle glitter so that your snow and trees glisten.
7. Sit back and admire your little tea cup trees and check another one off the pinterest to do list!
Here are some better individual pictures of my trees. Also, in case you were wondering where to get trees, I bought my green trees at Goodwill in a lucky score, but the white trees came from Joann Fabrics.
This tree features a glitter star, as well as some vintage wooden presents I pulled off an old ornament.
This tree has such a pretty cup that I kept it simple- a gold star, and some mica snow and that's it.
Again, a very pretty cup, and I wanted to keep this one simple as well. I added a little wade miniature snowman.
And finally, I made this one a little more kid friendly with gold stars and miniature presents, and miniature candy canes (all of which came from Michael's last year).
I am pretty happy with how these turned out! I am actually going to a "Pinterest Party" next week where you bring a project you made from a pin and do a gift exchange…. they have to be wrapped so no one knows what they are getting. I have so many things I have pinned and made, that I have a feeling whoever gets my gift will get a tree, as well as several other items! 🙂
Happy Black Friday! I hope you enjoy the day, whether you are decking your halls, crafting, sleeping, eating leftovers, shopping, singing along to Holiday tunes… just enjoy the day!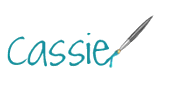 Pin