Happy Happy Wednesday! Hope you are all having a wonderful week! And if you're not, well the good news is it's half way over, right? We have had a good week so far! The kids were off from school Monday and Tuesday, and we worked on some Christmas presents. I took a walk Monday morning, and went down a little path a friend had told me about, which led me to this….
Isn't it breathtaking? Jake was excited about the deer we saw on our way, but I was blown away by the beauty pretty much in my own back yard. This picture was taken with my phone, but I am planning to go back with my camera.
Yesterday, I headed to the polls to cast my vote, and then we headed to Sarah's house where the kids played and the ladies Christmas crafted. I'll be sharing what I created with you later this week.
Last week I shared with you my dining room Thanksgiving decor. This week I thought I would share with you my Thanksgiving mantle. I kept it rather simple, with just a little sparkle, and just a little nature.
Aren't these branches cool? I think they might be silver dollar plants. I found them when I was out on a walk. And my mercury glass owl from Ali is always floating around the house. The little silver vase is a thrifty find, and I topped it with a mini gourd.
The other side of the mantle features two silver vintage candlesticks that were also a thrifty find and are also topped with mini gourds. Next to them lay my sparkly sequin acorns from Andi's shop. (By the way, if you love them they are only $6.50 a pair and she can do other colors, too!)
Another view….
And here is a closer view of the awesome banner, also made by Andi. She is one crafty and multi talented chick!
I sat got down low to take a pic of my new to me vintage coal bucket for you, and thought it was a cool angle, so one more….
And of course the coal bucket! I found this Saturday when I was out thrifting with Sarah. I love the orange color! It's perfect for holding logs.
I also made another addition to the living room on our bookcases! I ordered this adorable "Soar" embroidery hoop art from my sponsor, Nicole, of Home for Hire. It floated around the house, or soared, should say, til it finally landed here.
Do you like the phone charger plugs there? Totally didn't notice til after this was published! ha ha!
Nicole also has some awesome Christmas themed embroidery hoop art in her shop now! Look at these beauties…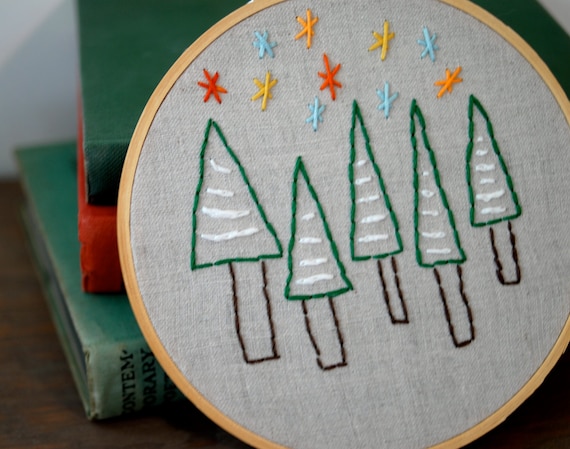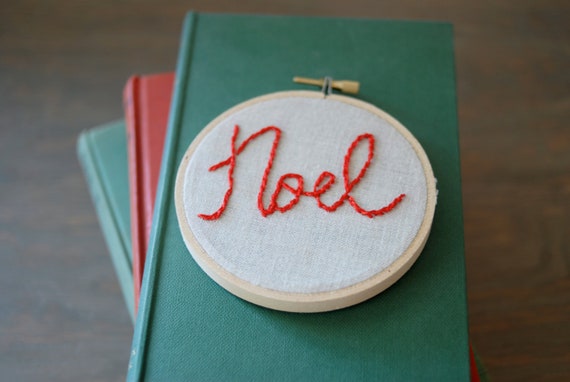 Aren't they just the cutest?!? Love them!
Hope you enjoy your Wednesday! Can you believe in two weeks from tomorrow we will be stuffing our faces with turkey, and all the fixings!? And the day after that I will be taking this mantle down, and moving on to Christmas. I can't wait!