Some weeks I feel like I have nothing to say, and other weeks I feel like I have so much to say I am not going to get it all out! This week falls into the latter category… I've finished a few pieces of furniture to share, plus we are gearing up for our August Sweet Clover barn sale! Each month the cottage behind the barn has a new theme, and this month we've created a homework/play area. We allow all of our vendors to collaborate and add items to this area, and then we (Sweet Clover management) place and stage. I wanted to share with you what we did this month because I am pretty darn excited about it all! Be prepared; photo overload!
We have a vintage PA map hanging over a fabulous flat file. The map came from Charm City Farmhouse, and he has several others, too! The table is a vintage Sunday School table that has been covered in a map of the USA. Seasons NL contributed that, and I paired it with some vintage schoolhouse chairs I had.
The John Deere bank also came from Seasons NL, and the awesome vintage truck is from Charm City Farmhouse.
Traer Loves provided the jar of blocks, which sit on the map table.
Sarah created these wood slice chalkboards.
Another Sarah, our Savvy Young Something, painted this awesome desk! We paired it with this fun office chair.
We staged it to look like "Mom's busy working with her tea by her side."
Love the fabric on this chair!
Terry of Charm City Farmhouse went to an auction at an old orchard and came back with this fabulous sign! We placed it with this green dresser I painted.
I brought in several book page buntings I had created a while back.
Traer Lovesalso contributed this AMAZING trunk on hairpin legs. I want it. The End. She brought in some fun vintage games, too!
Seasons NL brought in this fun little tricycle… so cute!
Another fabulous trunk table from Traer Loves….
And our favorite area… we used a ton of crates that Terry of Charm City Farmhouse got at the orchard auction to create shelving and a little bench seat with pillows! We gathered accessories from several vendors.
I am sure you can guess who added the vintage Bambi plaques…. yep, me!
We are SO thrilled with the cottage inspiration this month! If you are local, come by and check it out this weekend! 🙂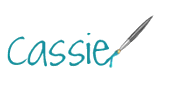 Pin