Happy Monday and Happy April Fool's Day! Hope you all had an awesome Easter weekend! We had a great time hunting for eggs and spending time with friends and family. Friday and Saturday offered beautiful weather, and a chance for me to paint and work outside, which I welcomed! Chris took the kids to a Saturday afternoon egg hunt and I stayed home to rake out the garden, and pick up sticks in our front yard. If you have see our front yard, you will understand how hard it is pushing a wheelbarrow full of branches up our hill! That night we had friends over to cook out, and our neighbors hosted another egg hunt for all the kids. Sunday we went to my parents where the kids had yet another egg hunt, and we ate a lunch of seafood extravaganza… scallops, shrimp, and salmon and halibut caught in Alaska by their neighbor. It was all delicious! Due to rainy weather, we could not have our kickball match (a tradition we only began last year, but were all looking forward to!). It was just us and my parents, so it was nice and relaxing. And now as I type this, I am hanging out in bed next to my baby girl, watching The Wizard of Oz…. a perfect ending to our holiday weekend.
Today I wanted to show you a makeover of a pair of side tables. The other day I told you I was working on these guys…..

Pin
As you can see, they are a pair, but they are not exactly alike. They are the same height and style, but different sizes otherwise. Anyhow, I wanted to give them a classic and neutral look. I cleaned them and sanded the tops, which I was afraid the paint wouldn't adhere to as well. Then I gave then each two coats of Annie Sloan's French Linen (a great greige!), distressed them, and applied a clear wax. I am happy with their outcome…. truly classic!
These would make a great pair of nightstands and I love that they have a masculine edge to them! They will be available at the next barn sale in just a few weeks! 🙂
Happy Monday!!! The kids are out of school for the next few days, so maybe I will post, maybe I won't…. I'm very non-committal these days when it comes to blogging. Today we are headed to the gym with friends and then will play outside at home. Tomorrow we are headed out for a hike with some friends, and my kids are hoping to spy wildlife. No matter what, I know we will have fun and enjoy our outside time…. Let's hope we've seen the last of Old Man Winter! Enjoy your day, play some pranks and beware of the pranksters!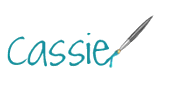 Pin