Our family has vacationed at Seabrook Island, SC, for the last 7 years.  This year, Chris could not make it due to work, but I was determined for my kids to have their beach vacation, so I took them alone.  It's more challenging for sure as I have no time to do the things I would like to do alone (no bike rides, no runs, etc), and if one wants to do something we all have to do it as there is no other parent here to stay with one while one does what they want.  But yesterday morning, we were able to have an experience that removed all stress for a miraculous God sent moment.
The island has a sea turtle patrol that locates sea turtle nests and keeps them safe from harm.  They keep a close watch on them, and once they hatch, they dig the nests up and release the babies to the ocean, guiding them with their feet to ensure that they make it safely to the water.  What happens beyond that can not be protected unfortunately, and only a small percentage will survive.  But it was amazing to be able to watch it happen first hand… watch these little fellows make their way, and watch the people who care so much to make it all happen as safely as possible.
The kids and I woke early to make it to the beach for 7:15, as the nests were to be dug up at 7:30.  While we waited, the kids played in the sand….
When it was time, we were led to an area where the turtles would be released to begin their voyage.  It was challenging to take photos as I didn't bring my tripod or zoom lens on this vacation (I didn't know until Sunday night that I would be so lucky to see this!) and of course the turtles are guided by the feet of the patrol, so there are lots of feet in my photos. 🙂
Below, they have just started making their way.
They were so tiny and adorable!
Some walked with their heads on the sand while others lifted their heads.  One kept propping himself up on his front legs and looking around.
This one is about to run into the foot of a patrol person.
And this is the best shot I was able to get.
The kids and I were amazed at this gift.  I teared up a bit…. it's not often in life one gets to experience something like this- innocence, humanity, and goodness all wrapped into one.
Last night as we drove home from the pool after a busy day of sea turtles, beach, pool, and farmer's market, I asked the kids what their favorite thing we did that day was.  They both piped up and said "The sea turtles!"  This experience is one that we will never forget.  And I hope that what my children can learn from this, is that it's our job here on earth to help the creatures that might need our help, whether it's other people or sea turtles.  We are all put here to do good.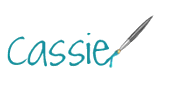 Pin