Say what? Picket signs??? I thought the election was over!
No no, not that kind of picket sign. Last month I purchases a bunch of plain white old worn out pickets and I knew eventually I would make them into signs, but I was waiting for inspiration.
I had seen this awesome sign on pinterest and recently my friend Ali made her own awesome version, seen here:
I thought about putting a few posts together to make one sign, but then decided to try it on just one picket. I used some red acrylic paint a foam brush and just free handed…..
And then I had fun with the rest of the pickets…
I am really happy with how they came out! I gave the blue peace one to my neighbor, and I think we need to keep one, too, but the rest will be at the barn this weekend for sale!
Now onto the stocking part of this post. As you know I have been collaborating with my neighbor on some creative projects. I was inspired by this image from Country Living...

Pin
I love the whimsy of the wooden stockings! I asked travis to cut some out for me, and I have painted and stained them and they are also at
the barn
for this weekend.
First, here are some of the painted ones. I also have red, but I had already taken them to the barn. I tried to paint some retro, and some vintage grain sack style to appeal to different people.
And now here arr the more rustic wood ones. I have a couple sets like this, one set slightly darker.
Travis designed and created his own template so that he could easily cut them out with his machine! He could even do custom order for sizes if anyone needs them! Tomorrow he will be dropping off some more projects for me…. I can't wait!
Speaking of stockings, I spent some time Sunday with my sewing machine, a vintage grainsack, and some vintage red and white striped fabric. Here are the results of that endeavor….
See that, I even lined them? I don't always have the patience for sewing but I had the red and white vintage fabric and it was too perfect for stockings! These guys are headed to the barn today as well!
Oh, and just because I inundated you with
glitter yesterday
, I thought, why not share more glitter love?
I had these teensy little deer I had glittered and wasn't sure what I would do with them. Then I hit the thrift shop and found this tiny wire house ornament. I cut a piece of Silver cardstock, hot glued it in, hot glued the teeny bottle brush tree (found at a flea market), the glittered deer and let it all dry. Then I painted some mod podge onto the silver cardstock that was showing and used some vintage look mica glitter that I had on hand to create snow. I also added a teeny bit to the roof of the house. Here it is now….
For now I am keeping it. What can I say? I like glittery deer to be caged up.
Happy Thursday! Now, I am off to the barn to drop off most of this stuff!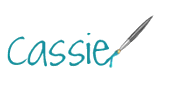 Pin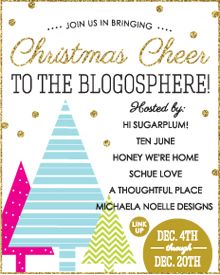 Pin
Pin

Pin