A couple months ago, I revealed my master bedroom to you guys. As with any reveal though, it's never really complete, never really "the big reveal" because things are always evolving.
What I didn't show you when I revealed the room were a couple of empty wall spaces that needed something, though I was not sure what at the time. Well, my good friend Kathy from All About Vignettes gave me a giant USA map that she was sick of looking at. It is huge, and for a couple weeks, it just sat in my guest room, waiting for me to figure out where to put it. I thought about the playroom behind the couch (in the unseen half of that room!), but thought maybe it would be a little too map happy in there. 🙂 I thought about the dining room, but I can not get rid of my "Antiques" sign. I love it too much. It could have replaced the gallery wall in the living room, but that wall is special!
Then it hit me! The wall that is on my side of the bed in the master was blank, and just the right size. I would have to hang it low as the eaves angle the walls, but I thought it would work and balance our teal dresser. So here is how the room looks with the map now hanging!
And just to give you an idea of what it is balancing (in my mind, anyhow!)
I have also made a couple more additions to the room. Last weekend at a yard sale in town, I found these two vintage suitcases for $3 for the pair. I loved them and knew I needed them in my life. I tried them in the bottom of our armoire, and I liked them but they were both thicker at the bottom, causing them to look like they were leaning out, and they didn't quite cover the cut out in the back. See?
I decided to try laying down the larger one and standing the smaller on top and that seemed to work perfectly! And then of course I added my original owl into the mix.
Isn't he cute? He was the first one I ever bought!
And finally, I also added a chalkboard to the blank wall that stands next to our doorway. I found a rustic barnwood look frame at a yard sale for 50 cents. I cut out a piece of MDF and painted it with chalkboard paint and popped it in, using framers points to hold it in place. Here is a peek at that- and please disregard the spots… I think I need to clean my lens! (I planned on retaking these photos yesterday, but I between buying and paint painting dresser, and also painting a bed, a new sign, some wooden stockings, a wooden horse and cloche, making my kids favorite muffins, taking a walk, and making an amazing goat cheese stuffed chicken I found on pinterest, I ran out of time!)
Lately I have been craving much more rustic warmth in my life. I think it's the season, but I am just going to roll with it. So stay tuned, because some other changes just might happen this season, too.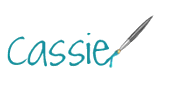 Pin
I am sharing at the Remodelaholic master bedroom link up.