As you may recall, I spent my weekend in Atlanta, with Kelly from View Along the Way, and her adorable family! I cannot say enough wonderful things about all of them….. Kelly is gracious, funny, stylish, and a fabulous mama to her babies. Andy, her husband, was warm and welcoming and the perfect match for Kelly. And their kids…. OH my goodness! How adorable they are!!! Mila is a sweet baby girl who is quick to smile, and Weston is an awesome 3 year old- I loved hearing the workings of his inner mind. They are both wonderfully well-adjusted and behaved children, and clearly the product of fabulous parents. Anyhow, I thought I would give you all a little play by play of the Bustamante 3 trip to Knoxville and Atlanta! (We are the Bustamante 3 because Chris had to stay behind.
So enjoy the view along our way, as we travelled and took those locations by storm!
Thursday morning, we packed up the car, and the kids gathered their favorite belongings. Sawyer needed his cowboy bandana, of course.
7.5 hours later, we arrived in Knoxville, and I was so exhausted I fell asleep at 8:30 that night, and let my inlaws put the kids to bed. Thanks, Pam!
Friday morning, I woke up early and headed out for a little run on Cherokee Blvd. Here was my morning view….
I showered, packed up, and hopped back in the car, prepared to be in the car for 3 more hours. 3 more hours without anyone else in the car frankly, is nice and relaxing! I did a lot of thinking. And singing really loudly.
Meanwhile, as I was starting my drive, the kids were having a blast with Gram Pam at Dollywood! Riding rides…
And having their faces painted, which was slightly washed off by water rides…
I arrived safely at Kelly's home, and did what I came to do. I had my picture taken just like Kelly in her laundry room. Except I didn't have anyone to style me, or do my makeup. And it was just taken with my phone and not by a Better Homes and Gardens photographer. But still. My picture….
Kelly's picture:

Pin
Pretty much exactly the same picture, huh?
Friday evening, we chilled at her house, chatted, drank wine, and watched Les Miserables, which was super long and had no intermission. I added my own ten minute nap time though. We were both pretty excited to see it, but it just didn't live up to our expectations.
After a great night of sleep, we headed out to some yard sales. Not much to be found, but here are some of my treasures, Brass deer. Need I say more?
We came home for lunch and noticed how nicely my shoes complement Kelly's foyer rug, which I am not sure I am allowed to share. uh-oh! And that sweet dog is Marley. I love me some Marley!
Saturday afternoon we headed to the mall and to the container store, and I spied these measuring cups. I used my powers of restraint not to buy them, but I think they would be perfect on my soon to be open shelving.
After some shopping we met up with a fabulous group of bloggers at Seasons 52 for dinner and drinks. We had an amazing time chatting, laughing, eating, drinking, and having dessert! 🙂 (I'll share who all was there in a later shot).
Meanwhile in Knoxville, the kiddos were having ice cream cookie sandwiches!
Kelly and I took the chance to snap a photo of the two of us together.
Here's a whole group selfie! We had the valet driver take a photo, too, but apparently he doesn't know how to zoom. Or walk closer. From left to right….
Heidi of Decor and More, Me, Kelly of View Along the Way, Kathleen from Between Blue and Yellow (in the front), Michelle of Ten June (behind Kathleen), and Lisa from Before Meets After.
Those girls are all so sweet and down to earth! We all had a blast and we decided that my Atlanta trip would become an annual one! WAHOO! Atlanta or bust in 2014!!!!
Sunday morning, Kelly introduced my to insanity. I knew she was currently following the program, so I offered to do it with her. It was intense, but awesome! Here we are post-insanity.
After that we showered and had lunch, and I created a smiley face sandwich for Weston. Ok, it was for me.
After lunch, it was nap time for her kiddos, and hit the road time for me. Back to Knoxville I headed where I bestowed my children with yard sale gifts… Star Wars set for Sawyer, and a Jasmine costume for Emmy.
We played, relaxed, had dinner, caught fireflies, and went to bed to prepare for our journey home.
The kids were thrilled because on the way there I had packed them lunch, but on the way home, I let them stop and have lunch at Wendy's. We Bustamantes are pretty easy to please….
And the trip home took less time…. We were home in 7 hours!
I can't say enough good things about our trip…. We all had a great time! I feel very refreshed and re-energized about this old blog, too, and have some fun ideas brewing! Stay tuned.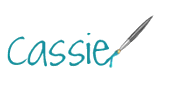 Pin