8 years ago, at this time, I was celebrating my own 27th birthday, while anxiously awaiting the arrival of the boy who would change my life forever and make me a mother. I remember that I had told the doctor I wanted him to be wiped clean before I held him, because the thought of all that icky stuff grossed me out. But upon his entry into this world, I told the doctor to give me the baby now! I had to hold him. I was not prepared for such a love… I knew that being a mother would change my life and that it would be something special. But I had no idea how overwhelming and all consuming that love would be. So today, I celebrate many things….
I celebrate Sawyer's 8th birthday.
I celebrate my own 35th birthday, without cringing that another year has passed and another wrinkle has formed on my face because I am happy and those are wrinkles of joy!
I celebrate motherhood, the greatest birthday gift of my entire life.
I celebrate the countless ways my life has changed for the better in 8 years, including the addition of Emerson to our family.
Sawyer, you entered this world with the most beautiful lashes I have ever seen, surrounding the biggest bluest eyes. You look at me with those eyes, and melt my heart. Yes, you probably get away with more than you should because of it. You also entered this world gifted with a sense of humor that is a joy to watch. You have always "gotten" the jokes and laughed easily. You care deeply about your family and friends, and you love your sister so much! When I talk about you to my friends a phrase I always use is "that boy has a heart of gold." And it's true. I am so proud to be your mother. You will always be my baby boy.


(I hope this image shows up- had to copy from shutterfly!)

So now that I am done gushing for a moment, let's move on to insta-Friday! Here are some instagrams from my past week. You can follow me at cassie8978.
I ordered some poster prints from snapfish and was THRILLED with the quality. Not thrilled that 3 out of 4 Ikea frames we bought were damaged and need to be exchanged…
I won a giveaway over at Redoux for an awesome string art from Nine Red. I told Jesse he could do it however he wanted colorwise, etc, but I wanted to hang it above the kids art and I wanted it to say "Create". Love that he picked up on the colors in the wall! It looks AMAZING and I am so thankful!!!
I painted my nails to match my new toms, which I ordered from Zulily with a great deal! Emmy got the aqua sparkly ones. We are a cool mother-daughter team, not to be rivaled with our sparkly toms.
We celebrated birthdays a little early last weekend with my parents. I love my new weight! I also got an awesome leather stamped bracelet that says "Fly" and has wings, a lace scarf, and of course wine! 🙂 They know me so well, don't they? I have the best parents in the world!
Sawyer received a lego Chima set from Chris' parents, and my dad helped him build it. This tast usually goes to Chris, but he was at work and Sawyer was just DYING to build it. "Please, Papa!!! Please!"
We went bowling that night, and the night ended with a little arcade playing. Emmy redeemed tickets and got some vampire teeth. She also was rocking the side pony and a scratch I accidentally gave her with my new bracelet. Oops. She looks stellar. I wouldn't want to mess with this….
My in-laws sent me this book I had seen on the Today show for my birthday. It's written by a woman with ALS (Lou Gehrig's Disease). It hit home for me…. I had an uncle who passed from it. I was not close to him, but it was so sad to see him deteriorate. His sisters and brother all had the gene as well, and I saw some of them start to fade. It's such a horrible disease, taking your entire body with it, and leaving you with a perfectly capable mind. I have read a good bit so far and the author has such a positive take… she will live with joy.
I have had a lot of stress lately, so this week, I only went to the gym once, choosing peaceful walks with this guy instead This shot was taken one glorious morning.
As you saw yesterday, I painted the dining room!
Sawyer also enjoyed some time with Jake….
The kids had a playdate one afternoon that was about 3 hours long and amazing! They all played beautifully and I had peace! Emmy and her little buddy played dress up and came to show me…
Yesterday morning, Jake and I walked after it had stormed the night before… it was misty, and so green and pretty.
I love seeing the corn grow tall, because it means Fall is coming. Fall is my favorite!
Yesterday, Sarah and I worked on setting up the barn. We are creating a "Work Hard, Play Harder" area for back to school in our cottage. We used apple crates to create shelving and a bench seat.
Another shot of the space, with a vintage school map, and awesome chest of drawers.
After we left the barn, the kids and I returned home to one giant mushroom all by its lonesome on our lawn.
We headed to the farmer's market where we purchased tomatoes, eggplant, radishes, blueberries, flowers, and facepainting!
At Sawyer's request, I made birthday brownies instead of cupcakes for his party today. Here they are about to go in the oven!
And I enjoyed my 50 cents a stem indulgence from the farmer's market…
Today, we are headed to a pottery painting studio to celebrate with Sawyer's friends. This evening, as a family we are heading to the town diner which is Sawyer's favorite restaurant, and then off to see Planes! Looking forward to a day of celebrating my main man! Tomorrow though…. tomorrow is all mine! Chris is going to take the kids back to school shopping, and I am going to hit the flea market, and go wherever the wind carries me!
Happy weekend!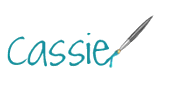 Pin