Yesterday I shared with you the coastal blue sideboard…. remember this guy?
Pin
Well, I told you that while I was painting that piece, I got to thinking…
I have my ideas mostly sorted out for our kitchen reno which will start next week. I've written about my plans and shared the ugly before here, and I also shared with you some potential lighting contenders from Lamps Plus. And I told you I was going to be painting my lower cabinets on one side and also getting slate tile. Well, as I painted this lovely piece I decided that a shade of navy, maybe even this same shade, would in face be perfect for our kitchen! So, think along these lines….
(click on the image to take you to the pin for the source)

We will have butcherblock counters, and the flooring that I had planned to be slate…. well, because of a definite choice on cabinet color, I opted to go just a hare lighter. We purchased this Mitte Gray tile from Lowes for just $1.99 a square foot. It is 12″ x 24″ and will be laid out to look like this (from Seaside Interiors)…
I am thinking I will slightly distress the cabinets…. just very lightly., enough so that when the paint chips, which in a kitchen with high use, and a house with two dogs and two kids, it could, I won't panic.
For the hardware, I am still not positive. I am considering using the mother of pearl knobs that were aon the sideboard on the cabinet doors as well. For the handles on the drawers I am considering making my own version of these from Anthropologie….

I think they would look pretty cool with navy! And of course the decision for navy cabinets is also making me think about my island color. I had planned on painting it a fun color, but I happened to find some fun colored stools (Hoping I will be able to share those with you soon!), so now I am thinking white for the island to break up the darkness of our dining table and the darkness of the navy cabinets. And I think I want something like this- I love that the entire thing is painted!

So picture that but in white and with one more shelf in it. And with some fun stools. 🙂
So… now… what do you think? Are you with me? Would you lightly distress the cabinets, too? Or no? Would you go white with the island, or a color like emerald green? For the open shelving would you go white painted wood, or stainless? Do tell! I'd love to hear your ideas!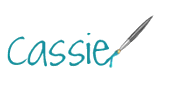 Pin