I get so sick of calling my posts "… dresser" so I went with "Three Wide Stripes" on this one. You can sing it out, just like "Three Blind Mice". Fun, huh? Yes, it has been a long day here at Casa Bustamante. I had about 6 girls over here for a Halloween cupcake decorating shindig, so I am a little fried. Anyhow, onto the furniture….
I picked up this dresser last weekend for $20. It isn't the best and had some scratches, a couple of drawers missing corners, and it was missing a glide (which was replaced). But I liked its simple design and thought it would be good to do a fun treatment. I set to work priming and painting it your basic white, and decided I wanted to do three wide stripes. I had no idea what color, but I measured out the stripes and taped it off with ScotchBlue for delicate surfaces (fabulous as it doesn't remove any existing paint).
Then I searched through my paint supply and found a Benjamin Moore Aura in a soft yellow that was an oops. I painted the stripes with that, and then distressed and antiqued the piece with Minwax golden oak stain. I used the existing hardware as I thought it kind of suited the piece even though it is not my favorite style. Anyhow, here it is now!
Have a wonderful Thursday night everyone!
Joining these great parties!

Pin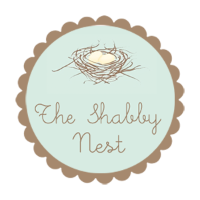 Pin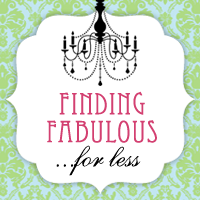 Pin
Pin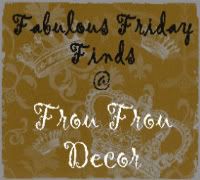 Pin


Pin
Pin
Pin