Happy Tuesday! Yesterday was a busy day around here… I was supposed to have lunch with friends, but it was so stormy that we postponed. Lucky for me, my neighbor had just built my kitchen island so I worked on it all day!!! You can catch sneak peeks in instagram (cassie8978). In the meantime I thought I would share a couple of petite Paris Gray tables today.
I found this table at Goodwill…
and I also found a pedestal table at the flea market with a poorly gold leafed top….
I decided to paint them both with Paris Gray ASCP. They each received two coats, but I left the ropw detailing on the pedestal table gold. Paris Gray is a cool gray and I wanted these to have a more European warm-gray look so I pulled out my trusty Briwax in Golden oak. After distressing them both by hand with sandpaper, I applied, the wax with a rag. It warmed them right up and gave them a slightly weathered appearance. After the wax dried, I buffed them with a clean rag. Here they are now…
I just love the gold detail on this one!
And here they are stacked together at the barn!
Also, don't forget to check out some amazing pumpkin projects today from these fine bloggers…
A Little Bit of Everything, A Swell Place to Dwell, Newly Woodwards
Have a great day! I am off to World Market and the Container Store… it is gonna be a great day alright!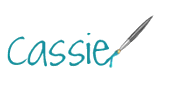 Pin