I am a sucker for nice legs… My own are a little veinier than I'd like, I have some dimples I could do without, and they are a little thick. What I lack for legs on myself, I make up for in beautiful legged pieces of furniture!!!! Our landlord (who is also a farmer) has the sweetest wife. She loves to go picking and then offer us her deals. She also gave me a box full of fresh tomatoes the other day! She's the best! Anyhow, she had this gorgeous table and once I saw it I had to have it….. because of the legs. I had to take it apart to get it home, so here it is in pieces in my driveway….
As you saw from the pictures above the top needed some love. The base was gorgeous in shape, but very dry. I knew I wanted it to be wood on top and something else on the bottom. While I thought about color for the base, I got to work on the top. Can you believe this was my first time ever using Howard Restor-A-Finish? I chose the walnut, which was closest to this table's finish. The directions said to apply with a rag or very fine steel wool. I applied it with a rag at first and found those white spots shown above were very stubborn. I ended up pulling out the 0000 steel wool. Using the steel wool, lots of muscle (for me, anyhow), and the restor-a-finish, I was able to remove the marks. The directions had said to use their Feed-N-wax after, but I didn't have any. I applied the same wax I used over the painted base instead and it worked well. It was a natural base as well so I thought it would be OK.
On the base, I decided to go dark… I suppose I have dark and moody dining room's on the brain lately! 😉 I used MMS Typewriter Milk Paint. I mixed the milk paint accordingly, and applied two coats to the table base. Once it was dry, I gave it a good distressing all over. I finally waxed it with MMS Furniture Wax. Once the wax was dry, I buffed the entire table with a rag by hand. here is the final result…. I have to admit I am pretty smitten with this table, and not because o f my work, but because of those sexy legs and details! No dimples and veins here!
This is the side that had those spots on it- all gone!
I am too excited for Fall, because in my mind I can see this table all set up for a Halloween or Harvest party? How about you? Can you see it now?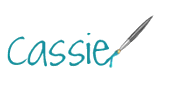 Pin
Sharing here: