I am not going to tell you how to unlock your greatness today- frankly, I am still working on unlocking mine! 😉 But I wanted to share with you an awesome program my friend,
Sarah Finks
, a life management specialist for women, has put together to help you feel like you are getting the most out of your day to day juggling act, and by getting the most, I mean finding true happiness amidst it all, too.
Please know that I am not being paid or compensated in any way for this post, but helping Sarah spread the word because I believe in her and her free event. I don't normally post promotional events, but this one is free, and I felt that it was worth sharing if it could potentially help any of you. (Click on the image to get to her website).
Sarah has gathered 14 amazing and inspirational women who have made their way, set their own paths, and found success, happiness, and health. She has put together a free webcast with each speaker, which is available for 24 hours after its original playtime. (This is important to know because the event started last night, but you still have access to yesterday's webcast as of now!). This event runs January 28th- February first and is designed to help you find your own way successfully. You will learn what works for each of these speakers…. it may not be exactly what works for you, but it may help you find your own way.
In Sarah's own words….
Whether you're single, married, divorced, have kids, or a career, here's what you'll learn at the Event:
How the life we live creates our food cravings and sets us up for sabotaging our weight loss goals and health.

How the small act of deciding can feel amazing, and help you to finally feel comfortable in your own skin.

How to get a handle on your relationships, career, and money. So that they fuel you and propel you forward instead of dragging you down.

The secret to attracting a confident, supportive, passionate man that is willing to commit and create a life with you.

How you can finally let go of being the prisoner of your job and start taking charge of your life so you will have no regrets

Why you have to get really honest about what is NOT working in your life in order to move forward.

How to move forward from divorce and create a magnificent life
The single biggest thing each woman did in their lives that got the ball rolling, allowed them to unlock their greatness, and step into a life of their own design.
The ladies you will hear have overcome things such as eating disorders, gloomy singledom, choosing both career AND motherhood, creating their own business, finding a happy career path, finding true health and much more! There is truly something that will help everyone out there!
Sarah, thank you so much for sharing these amazing women with us! Head on over to Unlock Your Greatness to sign up for this event!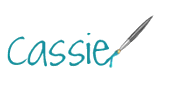 Pin