Happy Tuesday! We did it! We survived the first day of school!!! Here are the kids ready to tackle first and third grade….
They hopped off the bus full of smiles and excited to tell me about the new friends they met! Emmy was so excited because a new friend in her class just moved here from Germany, and Emmy had some good friends that are currently in Germany! They thought it was funny that they had no homework, but Mommy had lots of homework (all the paperwork I had to fill out…). I am so proud of my big kids…. they really aren't babies anymore.
Sigh.
Moving on.
So let's take a look at this fun little retro set I found on craigslist. It's a drop leaf maple table with two chairs, and aside from needing aesthetic work, was in great solid shape. I forgot to take a real before of the table, so you get a during.
See that cord in the above picture? That belongs to my orbital sander…. I sanded all of the pieces lightly and then went to work with one of my favorite paints, General Finishes from Rockler. The table for 3 coats of Antique White, and the chairs got 3 coats of my favorite red, Red Pepper.
After painting them, I used 160 grit sandpaper to distress by hand along the edges. And finally, I finished both with General Finishes Satin Finishing Wax, which goes on beautifully. I buffed all the pieces by hand with a rag. Here is the after…
It just so happened I had the perfectly matched mums in my garden! These are now called red pepper mums. 🙂
Here is a close up of that gorgeous red….
And the light distressing…
I just love how perfectly the two chairs tuck under the table. This set would be fabulous in a small kitchen.
Emmy was more than willing to model it for me.
And I just couldn't help getting closer… love this girl so much.
This set may already be spoken for by a friend of mine, but if not it's headed to the barn for September! I can see it all decked out for fall. And it makes me wish I had a fun red, white, and aqua retro kitchen!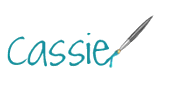 Pin
Sharing here: