You may remember last month I created a vintage sheet wreath. Remember this guy?
Well, when Ali visited last month I told her "Everything you see inside this magical craft closet of mine is at your disposal!" It was like that scene in Annie. You know, we both started singing, we linked arms, and Ali said, "I know I'm gonna like it here!" Ok, maybe not, but it was a happy moment.
Ali decided to make her very own sheet wreath, with some help from me and my supplies. I am sharing it today over at The DIY Club, but here is a little peek….
So head on over to the DIY Club today for all the details on what went into creating this fun wreath!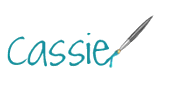 Pin