First of all…. HAPPY HALLOWEEN!!! I am looking forward to trick or treating with my vampire and my Belle tonight! Here is a picture of them from Sunday night's trunk or treat. FYI my talented mother made their costumes…. Emmy's was made with a yellow leotard she embellished, and Sawyer's is an awesome vampire! She added a little bat to his shoulder which you can't see in the picture, and also two glow in the dark bats to the bottom of the outside of his cape- it's so cool! I did his makeup. Not sure if he looks like a vampire or a TB victim….
We also just made it in time with finally carving our pumpkins yesterday! Chris headed to work for a bit after lunch and the kids and I drew and I carved. Here are our 2012 Jack-O-Lanterns! We will light them up later, but I was able to get this picture for now…. Emmy's is the sweet face on the left, Sawyer is the crooked sneer in the middle (appropriately!) and mine is the peace sign on the right. They were so excited to see their work after I carved them out!
We lit them up last night so Daddy could see them when he arrived home from work…
Anyhow, if you have been reading this blog for over a year, you may remember last year's post where I shared the walk of the scarecrows in Middletown, MD. Each year they are different, so I thought I would share again.
I actually went twice because the first time I brought my camera, but forgot my memory card- gah! The first time my neighbor and I took our kids right after school. It happened to be spirit week at school and "wear as much red as possible day". i don't normally dress my kids in all red. But I digress.
The second time we went was this past weekend. My parents came to town for Emmy's last soccer game. Emmy, my parents, and I headed back over to walk around and see them again before we headed to Sawyer's soccer game that afternoon. So just take a peek and enjoy the Fall fun….
We salute our troops!
Feed me, Seymour!
Caveman
Dancers
Lowly Worm (from Richard Scarry books)
Jack Skeleton, and my crazy kids….
Minion from Despicable Me
A Fall Princess
Schoolgirl
My favorite! Thing 1 and Thing 2
Look at that face- incredible!
Spok Scarecrow
Sawyer's favorite!
Love Yoda, too, Emmy does.
When I went back with my parents I took the chance to snap some quick Fall shots as well….
Emmy spent some time gathering leaves….
Wherever you are, I hope you are safe and sound today! Happy Halloween, friends!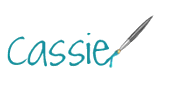 Pin