Warning: LOTS of words ahead. Skip to the bottom if you are a pictures only person.
What a day yesterday was. What a day. Not in a good way. I am usually a very upbeat person, but yesterday beat me up, and then kept kicking me while I was down. And we are friends, right? So I can be honest with you all, and complain every now and again, right? I promise I won't make it a regular thing.
Let me also preface by saying that Chris is away for work this week, so I am single mom. And let me also tell you (boys, no need to read this next line!) I have had my period for 12 days…. yes you read that right. 12 days. I have no idea why, but needless to say I am not happy about it! A) It's just not fun. B) It's messing with my emotions.
So, the day started out with my discovering that Sawyer had left our basement freezer door open ALL NIGHT LONG- open for 12 hours long. Bye bye meats, hello water. I got the kids dressed, fed, ready, and headed to the car to get to the bus stop. While heading to the car, I discovered that Emmy had not put the lid on the outdoor toy storage (as she was supposed to after she picked up her toys). We had a giant storm last night, so the bin was so full of water I couldn't even lift it to get the water out, and had to wait a little while for some to evaporate. Anyhow, we made it to the bus stop, and Emmy and I headed to the grocery store. Because I had discovered we were almost out of dog food (Chris' responsibility to keep that filled, so insert some growling on my part). On our way to the grocery store, I had a cop behind me. I was going the speed limit, but was pulled over. Why? Because my car's registration had been suspended because we hadn't changed the address. UGH. Again, Chris takes care of that stuff, but he had said it wasn't necessary (or so he was told when he called in the Fall)…. Apparently it was. The officer was very nice and gave me a warning and told me to go to the store and then go home and take care of it.
So, I went to the store, went home, and gathered up everything I needed and headed to the MVA with Emmy. I waited there for 1 hour and 15 minutes, only to finally get to my turn and have the man say, "Have you been married or divorced at all?" Well, yes, I was married in 2003. And then he told me the laws have recently changed and before I can do anything I need to go to the SS Administration and change that and then come back. So I waited in line for that time and got nowhere. I came home and printed out what I need for the SS Admin, but I have to go back today since I had to be at the school for Sawyer's writing festival and had no more time left yesterday. I spent the 30 minute drive home crying off and on, feeling overwhelmed, frustrated, angry. Am I aware that most of this was my fault? Well, yeah, I am sure it is… BUT they don't make it easy to understand all the laws and rules, and Chris even called them yesterday and was told something other than what I was told.
So, it was a pretty awful day. Let's move on and look at something pretty. 🙂 Recently I got a new dresser for my room (if you are new here, it is the one in my header), which replaced the mid century dresser I just had to have a while back. I never thought I would replace that one, I love it so much! Anyhow, here is the mid century dresser to refresh your memory:

Pin
I still loved it, so we decided we would use it as a TV stand in the playroom. Well, when Chris realized it would fit down there, he asked if instead we could use the white credenza we had, because it would work better with the cable box/dvd player/etc.

Pin
So I said that was fine by me, but now what was I going to do with this dresser….. I could NOT get rid of it. SO, I started thinking about putting it in Emmy's room because we need a slightly larger dresser (or she needs less clothes!). With that in mind, I set to work painting it. After I painted it, I decided that in fact it probably won't work in her room. My new dilemma is I love it even MORE repainted and have nowhere to put it. So I am just hanging on to it at the moment and thinking and thinking. Would you like to see its new look?
Let me tell you what I did first…. I painted it a very soft pale pink (the same pink as Emmy's vanity) called "Dream Whip" by Benjamin Moore. Then I taped off the feet and rub n buffed them in gold leaf. And here it is now, waiting to find its place in my world. (And pardon the pictures…. Without Chris here I could only drag it a couple feet and was afraid I would damage it!)
So there you have it- something pretty to lift the mood!
And my day didn't end badly. Sawyer had a reading and writing festival at school….
And my neighbor watched the kids for an hour so I could get a walk in (which helps me stay on this side of sanity!) Here is a picture from my walk…

Wish me luck- I am heading all over the county today to try to get this worked out.
Sharing the dresser here:


Pin

Pin
Pin
Pin
Pin
Pin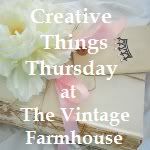 Pin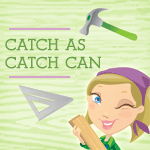 Pin
Pin
Pin
Pin
Pin
Pin
Pin
Pin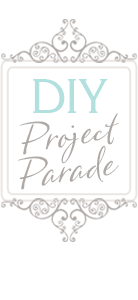 Pin
Pin
Pin
Pin
Pin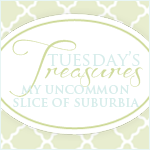 Pin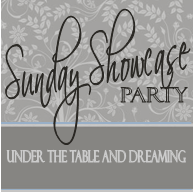 Pin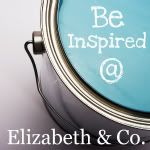 Pin
Pin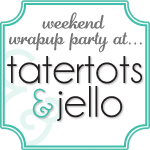 Pin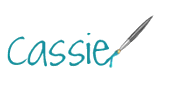 Pin