Happy Monday! This weekend was a crazy whirl of activity for me…. Friday I worked at Sweet Clover, and about an hour after I came home some friends came over for sushi and wine. YUM. Chris and the kids had left earlier in the day for his little brother's wedding rehearsal dinner. Saturday morning, I woke, threw my things in a suitcase (literally threw and realized when I got there I had "thrown" in the wrong bra in my hurry! It all worked out OK though. I headed down to Lexington, Virginia and joined my family for the wedding. Chris and his father were the best men, and Emmy was a flower girl, so that left me with a very handsome Sawyer for a date. I definitely had the best looking date in the place. The ceremony was beautiful, and the bride…. stunning! I failed at taking pictures of her, and took none at the reception, where I spent way too much time shaking my groove thing on the dance floor! At 10:15 pm the kids were asking if we could go- they were exhausted! I wanted to stay and keep dancing but motherly duties called. Emmy had also been dancing all night- she was a riot!
I am in recovery mode now, and thought I'd just share some of my instagrams (cassie8978) from the wedding weekend!
Before the festivities, my kids played with their cousin, Bernie. I had already done Emmy's hair in preparation for her flower girl role.
After I got myself ready, Emmy and I did a little selfie in the hotel room….
I shared this photo for anyone who wanted to see the whole dress…. I was pretty proud of myself because I had been tempted to buy a new dress. This dress is maybe 8 or so years old from Ann Taylor Loft, but it's a classic print, and has a vintage feel with the lace trim, so I decided to use it, with some snakeskin look kitten heels I purchased maybe 3 years ago from Target. Budget wedding guest, right here.
Sawyer and I headed outside to watch the men being photographed. The photographer grouped all the men in the family together for one shot, so I snapped a picture. My handsome men are on the left, and the groom is in the center. Yes, Chris' little brother is like a foot taller.
I didn't instagram this one, but these two love their electronics!
Me and my handsome date…
And I snapped this quickly of Emmy at the reception because I hadn't yet taken a picture of her in her dress…. she looked so beautiful! And she did a wonderful job- she was meant to be on stage in front of people. 😉
And now, after that whirlwind wedding weekend, we are headed off to the first day of first and third grade! Wish us luck!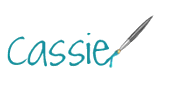 Pin