Happy Monday! Did you all have a great weekend? It was beautiful here and we enjoyed it with friends and neighbors, soccer games, and a trip to the rodeo with my parents. I thought I'd share with you some weekend snippets that I normally would share on Insta-Friday, but I will be out of town.
Sweet Clover is proud to sponsor Emmy's soccer team! Here she is with assistant coach, Daddy. (He also coaches Sawyer's team- we are so lucky!). The team is nameless so far as one little girl didn't agree on any of the names the other kids picked… so back to the drawing board next weekend!
I picked up a new painting for my dining room gallery wall at a garage sale… It's the one on the right. It's not as nautical as the others, but it has water, so it counts, right?
The kids were sooooo excited about the rodeo! We got them hats when we went in June and my mom made them each a vest- pink for Emmy and pleather for Sawyer. He chose his outfit on his own, and my heart melted when I saw my cowboy.
Here he is with my favorite cowgirl.
They had so much fun; we all did! We watched the first round, bull hockey, and the cowgirl horse races and mutton busting. Sawyer wanted to participate in the mutton busting but it was the end of the season so the winners were having their championship….. no new riders. He was disappointed. So we will head back next summer!
Sunday I enjoyed a walk with a friend, and worked on a custom order (FYI, I don't do them anymore, but this is a former client I have enjoyed working with). I also picked up a new for me piece of furniture…. I had been searching high and low and finally found it an hour away, but worth it! If you follow me on instagram, you've seen where it's headed. 🙂 (Check out the bed in the background- is it not a fun color? It's the custom order).
Now, I want to share a cute little table with you. I somehow managed to forget a before picture, so just imagine the same table in worn out glossy-ish brown…. And now in a distressed Annie Sloan Duck Egg! Voila!
OH and I almost forgot…. the upcoming adventure… Want to know where I am headed?
Sarah, my mom, and I are meeting Ali and Lisa at…..
EEEEEEEK!!!! I am so excited! It's going to be a weekend of shopping, inspiration, wine, girl time, and road tripping! BEST WEEKEND EVER! We leave Thursday morning, so I will be checking out after that. But you can follow along with our adventures on instagram (cassie8978).
Cheers! Have a great Monday!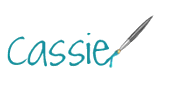 Pin