(Before you read this post, you should know that all photos are cruddy iPhone quality. This is not an apology, but just an informational message.)
Happy Monday! Summer has begun here- WOOHOO!!!! Friday we spent the evening at a friend's pool, letting the kids swim and play and kick off summer. Saturday Emmy and I went yard sale-ing and found some great stuff, including this shamrock houseplant which I thought would be perfect for the checkout at the Sweet Clover barn! Won't it look pretty by our checkout?
After we hit the yard sales, we met up with Sarah to set up some of our artisan displays. Sweet Pea designs creates adorable hair clips. We used some vintage shutters to show them off and let their color pop!
We even had Emmy model a couple of her favorites…
Charlie Madiosn jewelry has also arrived! Wendy, its creator, allowed Sarah and I to set up her display. She gave us the miniature dress form for necklaces, but we had fun creating the rest ourselves! We used vintage milk glass vases, which were perfect for her bracelets, and set earrings in a dish- Emmy worked on artfully arranging those. 😉
I am in love with these leather bracelets, hand stamped and hand painted! If someone wants to pass the information on to my husband that I wouldn't mind one for my birthday…. that would be awesome. 😉
Fabulous necklaces made with vintage locker tags….
I worked on setting up the gorgeous water color prints of Chris Carr in the cottage. Sarah brought in this awesome rustic piece, and it was perfect to hold his smaller prints. I set up the larger ones in the barn, but forgot to take a picture.
Oh, and while I was at the barn setting up, I had a very special visit from an amazing bloggy friend! Kirby and I met in person last year at Hometalk, and I felt immediately like she was one of my kind. She is most likely reading that right now and scared. 😉 Seriously though, she is the real deal- down to earth, smart, witty, and always fun to see! You can visit her witty awesome self at Kirb Appeal. Kirby and I posed with Emmy, just so we could share a picture with you!
After we left the barn, I treated Emmy to lunch at her favorite restaurant…. This child adores Main Cup in Middletown, and I love it, too! So I was more than happy to fulfill her request for lunch out at Main Cup. After all, she had tagged along with me to yard sales and setting up the barn!
Saturday evening, we had a real treat for the entire family! We went to our first rodeo at J Bar W Ranch in Union Bridge, MD. It was AWESOME. We had so much fun and totally embraced the good ol' country fun! We arrived early (we were meeting friends), so Emmy and I took a stroll around and came across some cowboy hats for the kids. I couldn't walk away without them!
Sawyer had his sweat band (that I gave him from the color run!) on so at first he sported the sweatband cowboy hat combo…. sort of the cowboy athlete look.
I made everyone squish in so we could capture the moment as a family, too.
And here are all the kids lined up waiting for the show to start….
They had special events for the kiddos. Sawyer's pretty much a natural cowboy. It's in his Texan blood. (My mother-in-law is from Texas). He told me he wants boots, a shirt, and a vest, and wants to participate in the Mutton Bustin' competition next time! I think he is a shoe-in for the win.
And Emmy learned how to rope in a man bull.
The flag they hung was ginormous, but I couldn't look at it without feeling proud to be an American!
After all the excitement, funnel cake, and snow cones… we all crashed when we got home! It was well worth it though.
Sunday morning, my father's day gift to Chris was a few hours of peace and quiet in the house. My friend and I rallied our kiddos, headed to Dunkin Donuts for breakfast, and then we were off to the flea market! It was Sawyer's first time, there, and he had a blast! He walked away with some pretty awesome cowboy and Indian toys, which were similar to the ones I played with as a child. The set was complete with a teepee and canoe, too! I came away with some fabulous vintage crates perfect for displaying Black Sparrow Soaps at the barn! The soaps need to be climate controlled, so they aren't in the barn yet, but how cool will they look in these crates?
After the flea market, we all had lunch, and then I had to trade with Chris…. his gift of time had to end so I could head up to Repurposed and Refined and finish setting up the space Sarah and I have set up as their guest vendor at their warehouse sale this coming weekend. I had these cool vintage pennants, perfect for the boys room vignette, and I needed to hang them. I used painter's take to attach them to the wooden frame of the windows.
Aren't these so cool? I have been WAITING for the perfect scenario to set these bad boys up!
Finally, after that, I was finished with anything work related for the weekend. We had a fabulous dinner with our neighbors, I finally got ahold of my own dad to wish him a happy father's day, I wrote this blog post, and then went to bed. The end.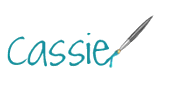 Pin