Today I will be welcoming 4 new sponsors to this lil blog! You may have already seen their buttons in my sidebar, but I wanted to formally say aloha.
I am going to start with the fabulously talented Brittany of Buttons, Birds, and BS. Isn't that a fun blog name? Her initials are BS, before you should think the BS stands for anything else. 😉
I love Brittany's blog- she is creative, young, fun, and has a flair for eclectic style I adore! Here are some of my favorite projects…
You need to check out her accent walls. My favorite one is this chalkboard wall. I always love a good chalkboard wall!

Pin
Love this painting she did for Mother's Day for her own mama!

Pin
And how could you not be inspired if this were your coffee table? I love the quote.

Pin
Be sure to check out Brittany's blog for much more inspiration!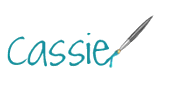 Pin