First, a couple of fun makeovers for you. I have had these chairs for… oh…. um…. a year or so.
There's two, I promise, just one pictured. They were left behind at the auction, when I found them. No one wanted them. So I rescued them and hid them in storage for a long time…I cleaned out my storage and thought they would be great to bring to the Lucketts Market. And they were crying, "Please, please fix us up! We are sad looking chairs, but deep down, we've got spunk!" So I consoled them, hugged them, and told them I would love them and bring out their funky spunk. I painted them with Annie Sloane's chalk paint in Greek Blue. I have found that the chalk paint is harder to distress with sandpaper, and tends to gum up the paper because it has strong adhesion. So I used a paint scraper, and went to town giving them a chippy look. Then I uncovered the seats, added some more cushioning, and recovered them in chocolate and cream zebra. And I think the chairs are happy now because they are being pretty quiet.
Here's another fun chalk paint makeover. I found this adorable table this weekend for $5 at a yard sale last weekend. This style of furniture is one of my favorites to paint- so versatile!
I wasn't sure what I was going to do with it, but I thought it would be fun to do a fun color. I pulled out the Annie Sloane Henrietta pink chalk paint. This piece bled some, so I had to give it a few coats of the paint, but after 3 coats, the bleeding was gone! I used the same paint scraper distressing method, and here is the result…
I love it! I am so happy with it and growing more in love with this pretty color. Both the chairs and the table were waxed before distressing, and then one more time after distressing.
And finally, the search is over, love was right before my eyes…. on craigslist this morning!!!! I have been looking for a pair of matching glamorous nightstands that I can paint and add a mirror to for my bedroom. A shop in historic Reisterstown, MD happened to advertise a pair for $100. That is more than I would pay for resale, but these babies are mine, all mine…. my precious. Here they are! Be prepared. Because as soon as Lucketts is over I will be making my headboard and these sexy tables will have a new home in my bedroom, one next to me, and one next to my sexy husband!
Just look at those feet and details… My husband is going to come into the bedroom and find me with candles, staring romantically at my tables…. Oh I love them.
I hope you find something you love this weekend. Yard sales, baby!
Sharing here: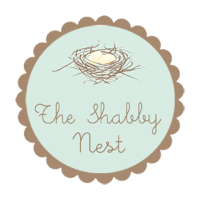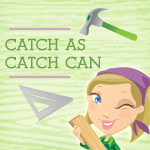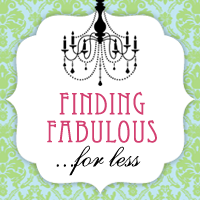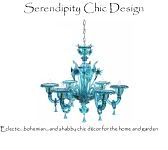 Saved By Suzy's FIRST PARTY