Ok, I know some of you want to hear about Haven, so I am going to share with you my thoughts and what I took home, both physically and mentally. And I was going to save this post for Wednesday since I didn't have it ready for this morning, but why make you wait? I will find something else totally uninteresting to share on Weds. Maybe a post about watching paint dry? Yes. Sounds good.
Physically, there was TONS of swag, and I came home with a sample pot of Annie Sloan Provence, Cutter's OFF natural bug spray, a peony stencil from Royal Designs stencils, a Purdy Paint Brush, a Kreg Jig, a wooden wine rack I put together using Ryobi tools, Minwax pencil filler, candy, a Ryobi hat, a Fish Foam Yo Yo…. and I am sure to be leaving some items out. It as insane how much "stuff" we got just for attending!
Mentally, for me, the absolute best part of the conference was connecting with people who had been online friends only prior to this event. Now I am so happy they are my real friends. And I can honestly say, everyone I met was better, prettier, funnier, than I could have possibly imagined. I was horribly lazy at picture taking (well, loads of others took pics so I knew I could borrow later!). Here are just some of the people I was able to meet up with.
The night I arrived I hit the Cheesecake Factory with a large group of attendees and I actually took this picture!
These girls were amazing and definitely helped calm any nerves right away! Oh, and Mars ordered a salad that came in two lumps, which I fondly refer to as the "Boob Salad".
Skye and Mars with the boob salad
Aren't those gals adorable? I am thinking of moving to SC just to live near Mars because she is the sweetest and just emits radiance and positive energy. Ok, so maybe I won't really be moving any time soon, but I sure wish I lived near her!
I spent most of my time hanging out with Kathleen, who I stayed with. She is awesome, as I mentioned in an earlier post. Love this girl! And duh, she's gorgeous.
Me and Kathleen
Kathleen and I spent a good amount of time with Sarah as well. Sarah is my business partner and I was SO glad she was there! She is hilarious and we are always on the same page. She. Completes. Me.
For real, the gal is awesome. I am so glad Kathleen didn't kill her with this Ryobi tool she was trying out….
Sarah had no idea what Kathleen was planning….
Oh, and Sarah came away with a lot more than I did. She won the big Annie Sloan prize package! Here she is, still in shock. I did enough crazy whooping and hollering for both of us- I was so happy for her!
Sarah with her prize package and Lesli behind her.
Speaking of Lesli, here is a picture of Sarah and I with her. This lady is amazing- I love her creative and eclectic home, and she is one heck of an artist. I would love to have a painting of hers in my home- they are colorful and happy, and when you meet her I think it makes total sense. She exudes happiness, dresses colorfully, and oozes style!
Me, Sarah, Lesli
And this girl. Kelly. This girl I freaking love. We have the same humor. The funny one. I think I was laughing every time I was with her!
Me and Kelly (photo hijacked from her blog)
I shamelessly stole these next few 2 photos (one is a collage) from Michelle of Ten June. Michelle could not be any sweeter and cuter. I am only sad there was not karaoke at the event because I am fairly certain we would have brought down the house with our rendition of OPP or maybe Things that Make Ya Go Hmmm. And she is one of the most adorable pregnant ladies ever.
I got to take a design class with one of my faves, Sherry Hart. Not only is she a talented designer, but she is hilarious. I could listen to her make jokes all day!
I was reunited with my good friend Carmel, who I adore. This girl might win the most beautiful girl at Haven award, but she is beautiful on the inside and out. The real deal.
And I met Andrea for the first time, who is funny, sweet, and also gorgeous!
Andrea, Sherry, Carmel, me
Not sure who everyone is, but of course you recognize Kate, and Michelle is the cute pregnant one! And of course, Carmel and Andrea with me and Michelle.
Francine and her friend Brandy.
One gal I was so excited to meet was Anna. She is one of my favorite bloggers- real, down to earth, funny, sarcastic… awesome! She also is a huge pet lover and has a fur-kids of her own, so when Jake went missing she was the first person I texted because I knew she would understand how I was feeling. Plus, we are practically related. She is cuban and from Miami, and I married a cuban from Miami, so we are practically sisters already.
Anna and Me. Anna didn't get the memo to look stupidly silly.
Another gal I couldn't wait to meet was Ange. We have so many late night email chats, and I won't share with you the details because we both are a little silly sometimes, but I knew I had a kindred spirit in her. I didn't get any pictures of us together, but here is a group shot from dinner one night at the Twisted Taco, and she is the adorable brunette with the short hair.
Andrea, Becky, Andrea, Anna, Kelly, Kathleen, Sabrina, Sarah, me (Carmel was on the other side of me), Mars, Karah, Ange (Photo courtesy of Kelly) And that's Keith Urban singing in the background. Or maybe Sting. Definitely someone totally famous.
A couple of the gals pictured above that I really got to hang out with and haven't yet mentioned are Karah and Sabrina.
Karah is awesome! Just plain awesome- she is my kind of gal. We both showed up in comfy clothes and flip flops….that is how we roll! I only wish she didn't live on a beautiful island, because I know we would have so much fun hanging out more! I may just have to make travel plans for Curacao!
Sabrina is so warm and friendly and her blog is relatively new. We both paint furniture, too! She was so fun to hang out with and get to know!
I also got to meet the crew below in person after we have emailed before several times! It was fun to get to know them all, and I enjoyed Darlene's class! And we somehow managed to coordinate colors just for this photo!
I met up with Deneen who paints furniture as well! She was just as sweet as I had imagined and she was a lucky winner of a miter saw! I might be a tad jealous over here. 😉
Deneen and Me
There are so many others that I met that I didn't get pictures of….
Debbie, Gail (I felt like it was about time we finally met- love her and have "known" her for a few years!), Roeshel, Heidi, Kirby, Angie, Jessica and if I am leaving anyone out I am SO sorry…. awesome blogger overload!
So like I said, for me, the best part of it was meeting all of these awesome people. Having so much creativity and talent in one place was amazing!
I took several classes: power tools, carpentry, design studio, advertising, diy your blog design, photography.
I learned that Beckie is a freaking genuis, but I also learned that being a "professional blogger" is not for me. I took her class and was so impressed with her talent and the workings of her brain, but I know that it's not what I want to be doing. I want to blog for fun and keep on keeping on, enjoying it. I know that there is money to be made, but I walked away knowing that I didn't want to make my money blogging. (So if you have any other ideas for me, I am all ears… ha ha!) Carmel and I chatted about this and she shared on her blog as well and I think she and I felt the same about that. Carmel also shared a fabulous roundup of what she learned.
I also enjoyed the photography class very much- Kevin and Layla were entertaining and cute! I especially learned some great staging tips from them. And it was great as a refresher for me- my dad had taught me everything they did, but it had been a while, and I needed the refreshing, because I had honestly forgotten much of what he taught me! I came home and practiced in my yard….
Oh, and I cannot forget to mention John and Sherry who gave THE BEST keynote speech. They are funny, adorable, and everything you think they will be and then some. And for those of you who were there, I definitely don't think they smell like a fart, did you?
All in all, I had a wonderful time connecting with the people behind the blogs, sharing some laughs, sharing some wine…. sharing some more wine….
I wish there had been an extra day at the conference titled "pajama day" where we could have all hung out in our pj's and chatted all day long. Because I walked away wanting to spend more time with so many of these girls, and I miss them already! Thank goodness they are bloggers so that I can keep up with their lives online!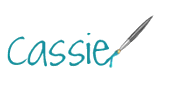 Pin