You all know I am a huge fan of handmade gifts! Today I am over at remodelaholic sharing some of my favorite hand made gifts from the last couple years. Hop on over to check it out!
Here is a little peek of one of my favorite items. Last year I made candles in vintage containers like jars and china. This year I used some fin thrifted vintage glassware….
How fun are those quatrefoil ones and and those lacy ones!!!
Head on over to Remodelaholic for the full list of easy home made gifts you can make.
While we are talking what's under the tree, I thought I would share my gift wrap this year as well as my new Christmas tree skirt!!!! Kathleen from Between Blue and Yellow creates gorgeous furniture and also gorgeous tree skirts. I spied them on her blog and asked if she would take an order, and she did! So I put in my order and just love my new ruffly skirt! It's perfect and the color works well with my rug. I wanted to stay neutral since my Christmas tree color schemes have a tendency to change. 🙂
Look at those ruffles!
Last year I picked up this adorable red and white polka dot paper at Hobby Lobby after Christmas on sale. I loved its simplicity. I also picked up the striped sacks the same day. Luckily it all works perfectly with my red and green tree. 🙂 Here is the tree to refresh your memory:
I really wanted to use baker's twine to tie up my packages and add the tags on, but I happened to be at Jo-ann's when I spied this think red, green, and white yard that had a baker's twine look to it. It was on sale and I had a coupon, so of course I bought it! To create the tags, I just used a circle punch and white cardstock to mimic the polka dot look. I used little mini Christmas stamps to embellish the simple tags. Sawyer helped me with this, so some are a little crazy.
And now I have gotten almost all my presents wrapped! That feels good! How bout you? Are you done shopping? Are you wrapped? Are you FREAKING OUT!?!?!
Don't forget the Christmas craft link party is still going on! And today you can hop over to Cherished Bliss to check out her Christmas craft tutorial for these cute place cards!

Pin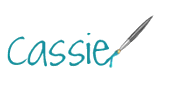 Pin