I know it's a wordy title, but I have a lot to say today!  First of all, I want to share with you what I worked on Monday while the kids were in school.  If you follow me on Instagram, you have already had a sneak peek.
Let's backtrack to a few weeks ago.  I was out and about running errands, even though I was supposed to be home with my feet up; but I had things I needed to do and figured I would be ok for a couple hours.    On the way home, I spied a "Yard Sale" sign with an arrow.  The car just turned as fast as it could and followed the signs- I couldn't stop it if I wanted to!  I pulled up to a huge barn sale…. at the end of a huge driveway.  I hesitated, knowing I should probably just go home and put my feet up.  But what if there were loads of treasures I would miss?  What if????  So I hobbled down the long driveway.  I did not find much at this sale, but I did find a huge Rand McNally World Atlas from 1954.  I purchased it for $12, and carried the beast while limping back to my car.  I had been collecting some maps and framed them, plus I had added a couple that were mounted on wood, and was in the process of creating a gallery wall in the playroom.  Well, with this atlas I knew I could create an entire map wall!  I purchased some map pins at Joann's and got to work!  There was no rhyme or reason, but I did pull out several states and countries that hold special meaning to us.  I just got to work pinning them all up.  Now, I know I could have used adhesive or Mod Podge, but I wanted something less permanent.  I also decided to keep a few that were mounted on wood or in a frame just to add some interest to the wall.  Ready to take a peek? (Bear in mind there is not much if any natural light here).
I love the visual interest it adds to that wall!  I am thinking of painting the door with green chalkboard paint leftover from Emmy's closet doors.  And yes, we like to organize our crayons by color.  And I think the chairs I am saving for the playroom will tie into this wall beautifully.  Still need to find a table!
I also wanted to share with you today a piece you got a sneak peek of in Monday's Mohawk rug giveaway post. remember this picture?
Last week I replied to a craigslist ad for a free antique secretary.  There was no picture, but I assumed it would be a glass door hutch atop a drop down desk with a few drawers, and would be a perfect piece to paint.  Well, when I arrived I discovered it was a beautiful oak arts and crafts secretary.   The lady giving it away was wonderful, too.  She told me the story of how it was the the first ever antique piece she bought herself.  She also told me she was moving in with her boyfriend and it was very hard leaving that house.  You see, she had been married and her husband had died from cancer.  The house held many memories and he had put much of his handiwork into the house.  When I left, I gave her a big hug and wished her the best.  (Oh, and she was moving to the area I used to live in and had just joined the gym I used to work at the day before!).  Anyhow, I came home with the cabinet and told Chris there was no way I could paint it, or sell it.  I appreciated her spirit and generosity so much so I was determined to find a place for it in my home.
It ended up being perfect for the dining room as a liquor cabinet!  We had a "bar cart" in there, but this piece allowed me to display my grandmother's glasses which have been in storage.  And I was able to use the bar cart for my grandmother's beautiful lenox dishes which  have also been in storage!  So now I am calling it a tea cart since it houses tea cups and saucers with the dishes. 😉  So it all worked out perfectly, and now I have a new special piece of furniture which holds things that are special to me….. wine and liquor.   Oh, and Nana's glasses.
Here it is, all decorated for Halloween, too!
I had to add a little of my own personality to it, and added these fun brass snail knobs I purchased on clearance from Anthropologie.
Nana's beautiful glassware….
The kiddos' Halloween tree…
Sitting atop the left side, I placed the "Class of '97" (1897) photo I found last week, my "31" also from clearance at Anthro a few years back, and a cool tarnished trophy style cup I found at Goodwill.
Here is a better look at the cup….
And here is the bar cart turned tea cart, which now houses Nana's dishes…
But oh no!  Who is that in my terrarium!!!  It's haunted….
It's most likely the ghost of the two plants I killed in there…. back from the grave to terrorize me!  RIP plants.
So there you have it, a very wordy and picture filled post.  This is what happens when I have a week with a giveaway and two guest posts.  When you actually get me, I have LOADS to say!  Happy Thursday, y'all!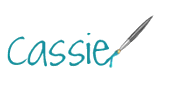 Pin
I'm sharing here:
JENNIFER RIZZO