Last week I shared with you the progress in the living room, which involved lots of brass and a shiny hide rug. Over the last few years my style has changed often, but one thing that has remained the same is my love for all that glitters. You all know I love a good woodland animal, too, so I thought I'd share some fun finds from around the web that feature a woodland animal that loves shiny objects just as much as I do…. The raccoon! Oh, and fun fact…. I LOVED raccoons as a kid. I painted one at the "plaster funhouse" and my parents had it on their hearth for years! I also will never forget some people coming to one of my brother's baseball games with their adorable pet baby raccoon. I begged my parents for my own after that…. it was so soft and cuddly, never mind its sharp teeth! And when I later learned that they were a part of the panda family, well I loved them even more.
I would absolutely 100% wear this amazing after hours tee… LOVE it. And if Hilary Duff can pull it off, so can I.
Love this art from furbish which has a great tribal feel. It would look perfect in my home!
I know one little girl who would adore this fancy pants raccoon purse…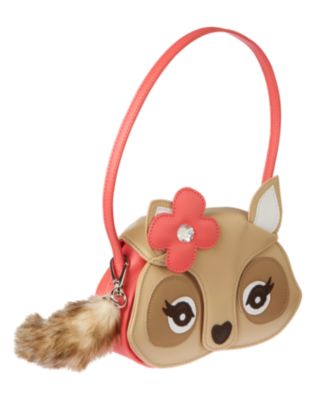 I need this pillow, even if it is dubbed a boys pillow from Land of Nod. I think they may have meant "boys or crazy critter loving women".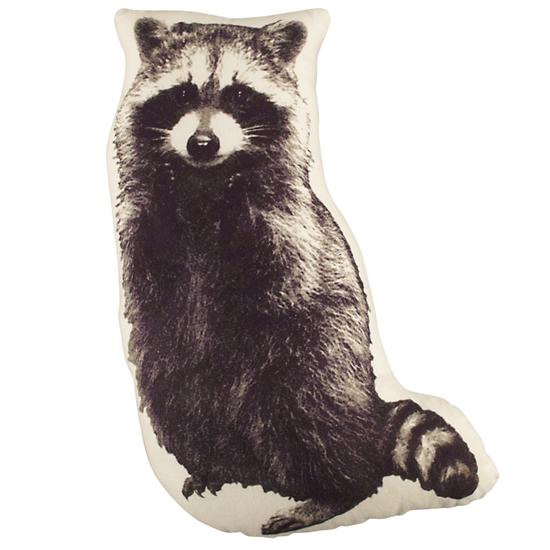 Emmy needed a new hamper and I was hoping this raccoon storage bin would work, but I realized it had no handles, which is the only thing that held me back. But if I were to decorate a nursery this would be perfect to store baby blankets or stuffed animals!
So what do you think…. are you ready to let a little raccoon love into your heart?